Ah, there has been a fresh, crisp smell in the Ohio air lately! A new school year is on the horizon swirling with the excitement and anticipation of meeting new students and families, learning new things, and setting a classroom routine. However, with the school year starting off in an uncharted capacity, this is causing teachers everywhere to take a step back and reflect on their teaching practice in relation to this unique teaching environment.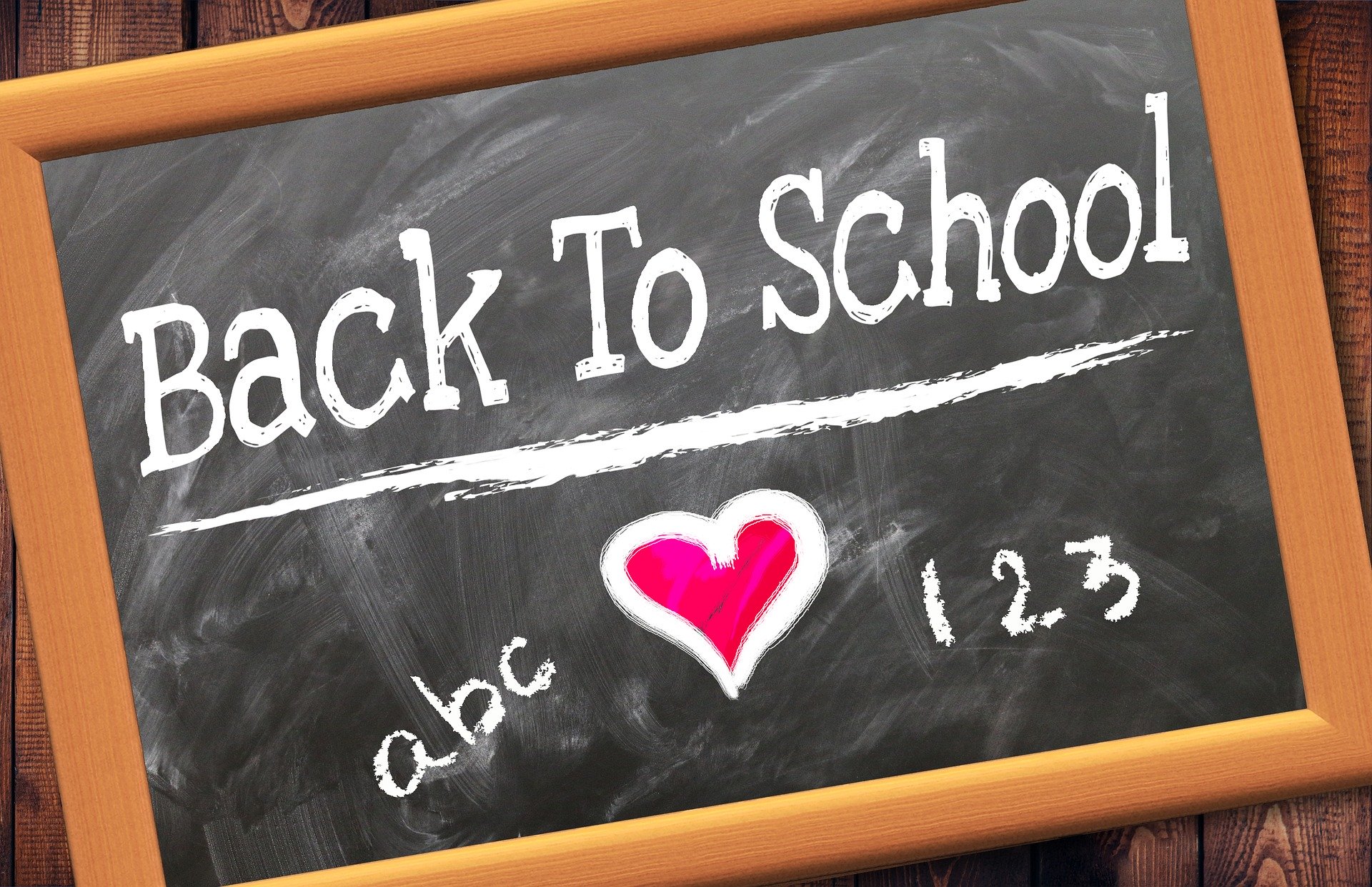 INFOhio wants to help! Whether it's face-to-face, remote, or blended, school will start for the 2020-2021 year. INFOhio is focused on doing what we do best: transforming instruction and impacting learning. There are new challenges to face in the classroom and out, and INFOhio promises to listen and learn, providing the best support on using and integrating quality digital content and web tools we provide at no cost to Ohio's students, teachers, and parents. Because of all the unknowns that this school year brings, we want to make our resources as easily accessible as possible for students, parents, and educators. 
There have been some exciting updates to the INFOhio website, our licensed digital tools and resources, and professional development options through INFOhio Campus. We are continuously striving to make our website and resources easier to navigate and use.
INFOhio Website Updates
INFOhio's licensed digital content is password protected to ensure it is accessible for Ohio teachers, parents, and students only. We have created a new, short video tutorial that shows users how to log in if they are not automatically authenticated. It also shows how to switch your login from the state username and password to a district or school's specific username and password. Check out the video below and share it with students, parents, and other educators to support access to INFOhio's resources and tools.
We also have three additional videos that go into details about sharing INFOhio's licensed digital content:
In a face-to-face, remote, or blended learning environment, support is also needed for parents helping their children navigate. A new Parent Tools button has been added to the INFOhio homepage. This page answers many questions parents may have about using INFOhio with their child. Be sure to familiarize yourself with the contents and share it with your students' families to help them in the new school year.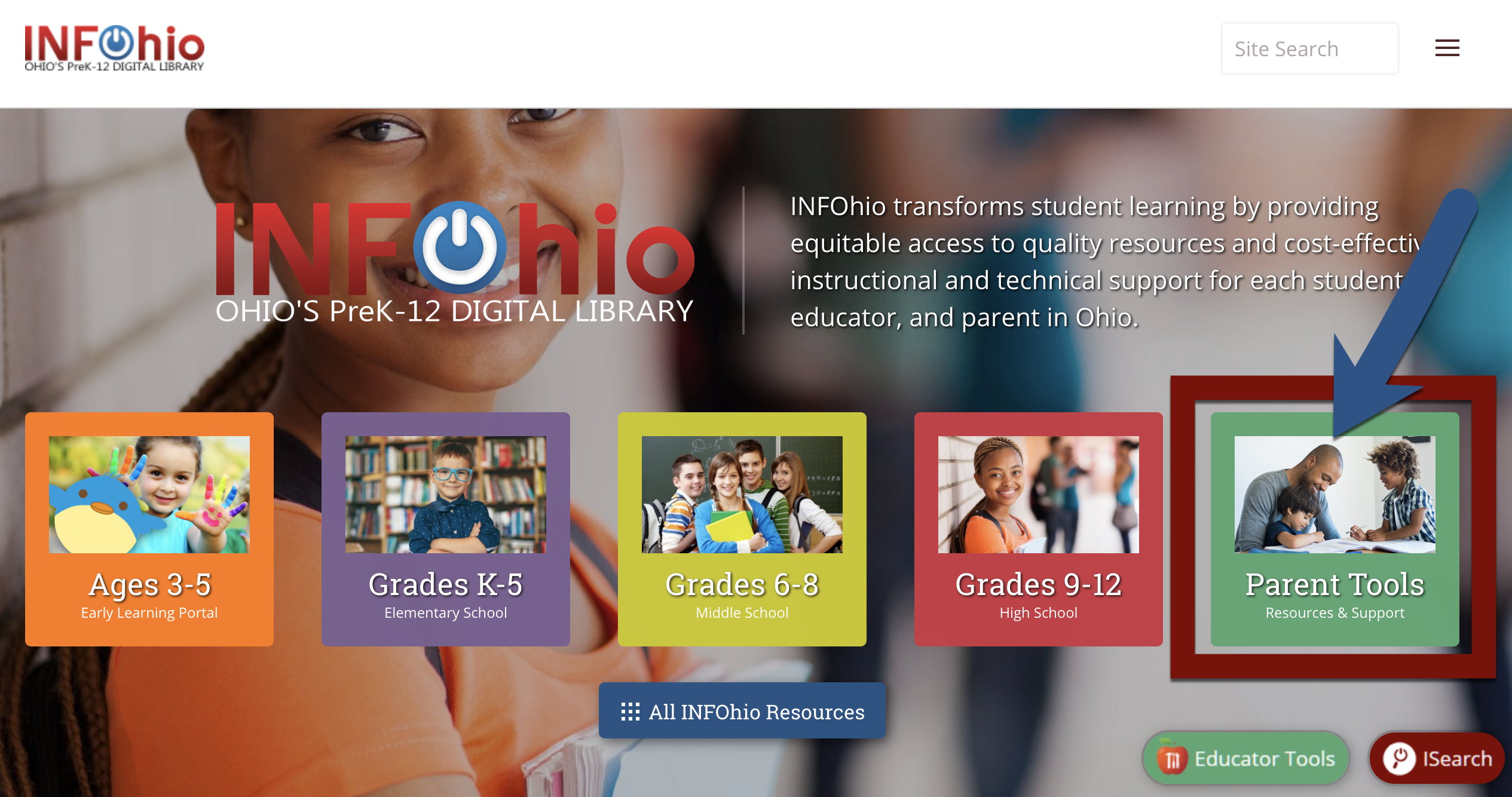 Professional Development Updates
INFOhio Campus, INFOhio's professional development page, has added new classes within our INFOhio Learning Pathways, which help you learn how to use INFOhio's resources and tools and integrate them into instruction by completing self-paced, online classes. If you are in the process of renewing your teaching license or just want to amp up your teaching practice, INFOhio has a class for you! There are several new classes to take this fall. 
In the K-5 Learning Pathway: 
In the 6-12 Learning Pathway: 
In the BLUEcloud Learning Pathway:
Each class is worth the indicated number of contact hours and a certificate is generated once participants pass the final quiz for each class.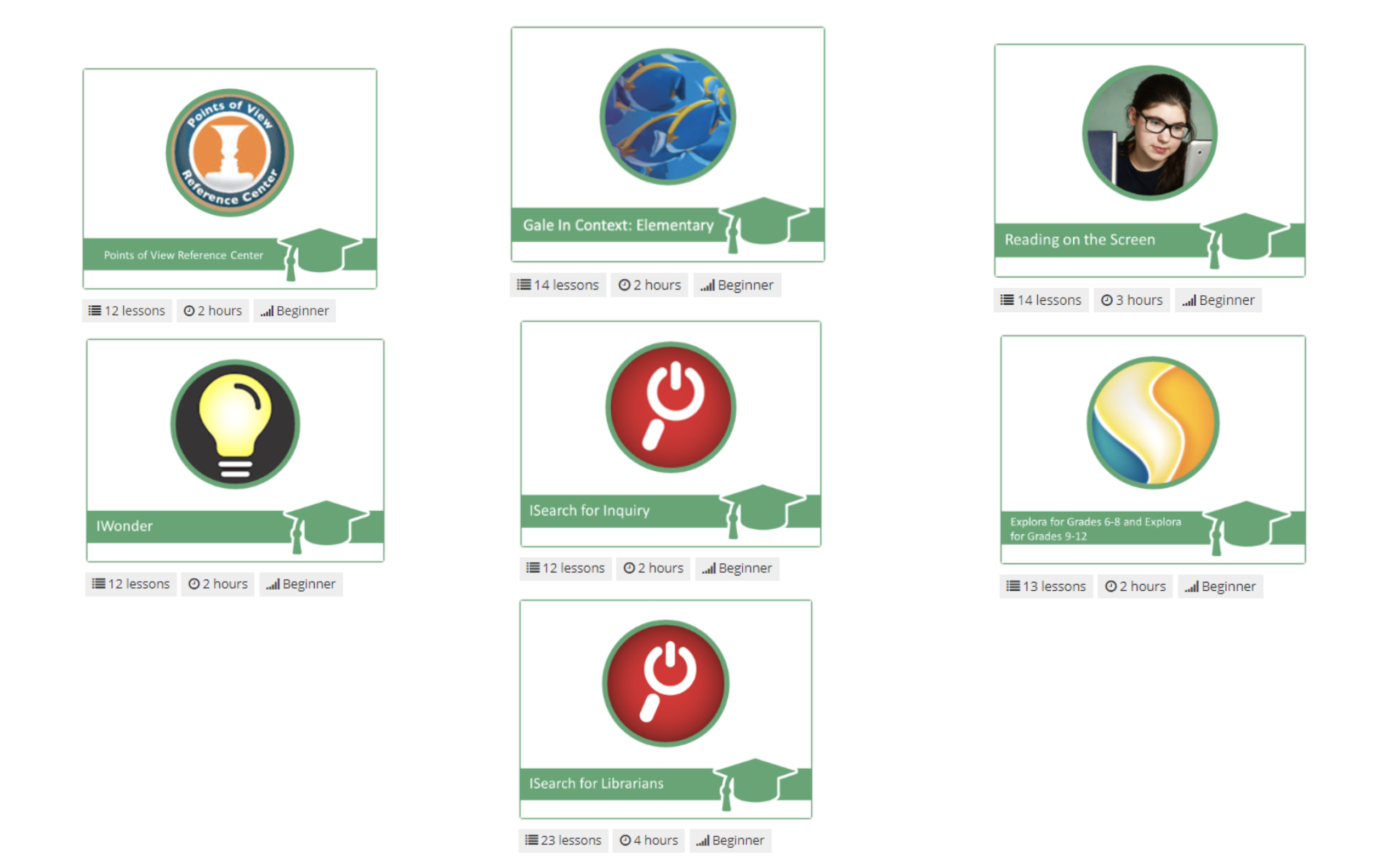 Success in Six is transitioning to INFOhio Graduate Credit and offers continuing education college credit through Ashland University. Participants seeking to earn graduate credit can sign up for two different classes. Each class combines INFOhio's PreK-12 digital content with instructional practices to transform instruction and impact learning. The 2020-2021 registration is open, and educators can begin the courses any time after September 1, 2020. Please visit INFOhio Campus for more information. And don't worry, you can still access the learning modules in Success in Six until August 31, 2020. After that, the modules will only be accessible for those enrolled in the INFOhio Graduate Credit courses. 
We also have a face-to-face training and PD page, titled Advance with INFOhio. Advance your practice with INFOhio's face-to-face training and professional development! Our training and professional development services are affordable and customizable and will include consultation to meet your professional development needs. Also, check out our How Do You Do PD? flyer, which shares this information in a concise format and can be printed to share with others. If interested in scheduling personalized professional development for your organization contact us at support.infohio.org or central@infohio.org.
Digital Content Updates & Easy Integration
Kids InfoBits has transitioned to a new interface and name, Gale In Context: Elementary. The new interface features brighter colors, sharper images, and easy-to-browse features. This resource is perfect for students in grades K-5. Early researchers can easily find what they are looking for by typing in a keyword or using the browsing images. Need more information for a biography? The articles and eBooks available here are appropriate for the reading levels of early grades and feature many popular names from popular culture.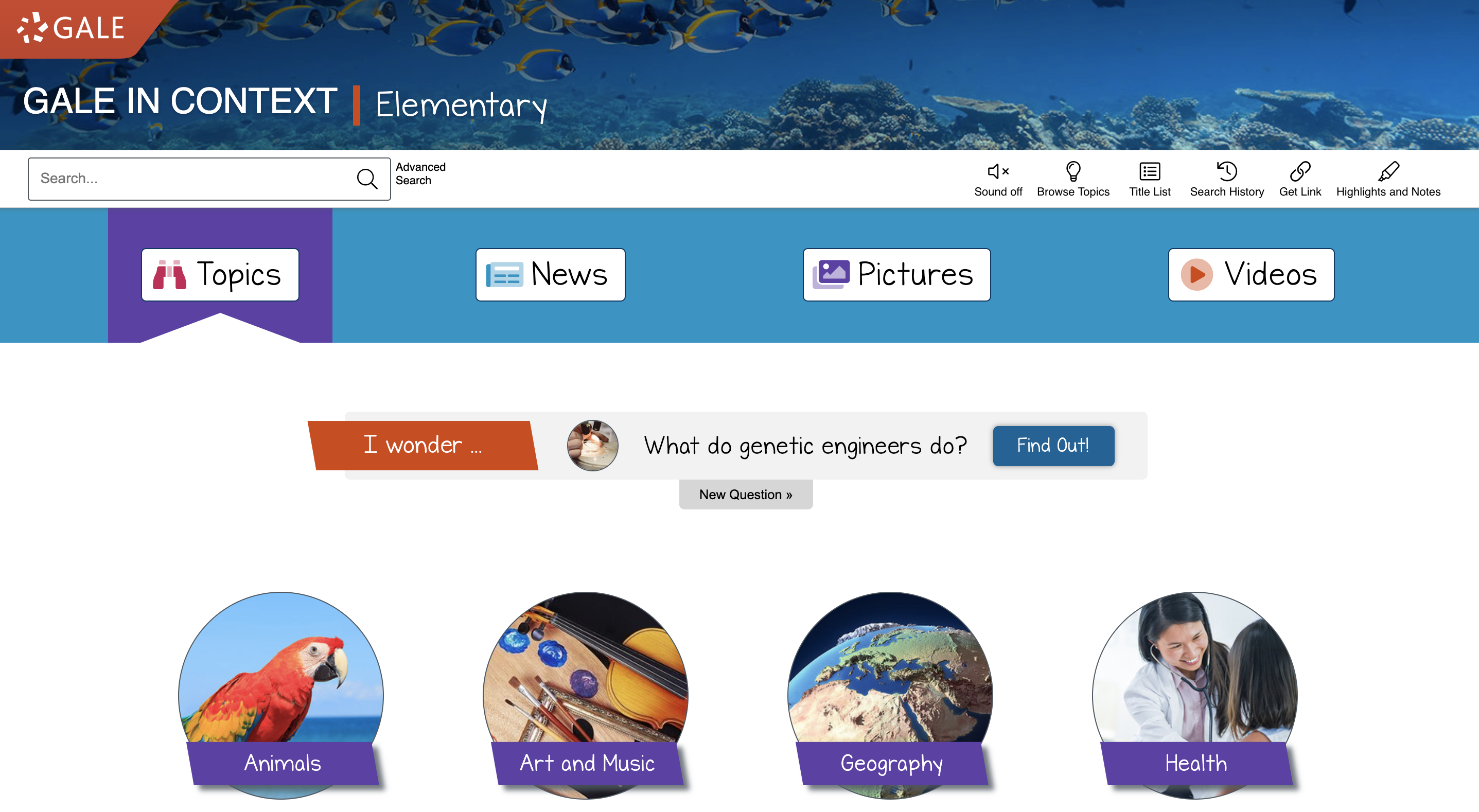 BookFlix, which features paired fiction and nonfiction popular texts, has new titles! This is one of our most popular resources to engage PreK-3 grade students and help build foundational skills through making connections, building background knowledge, and building vocabulary.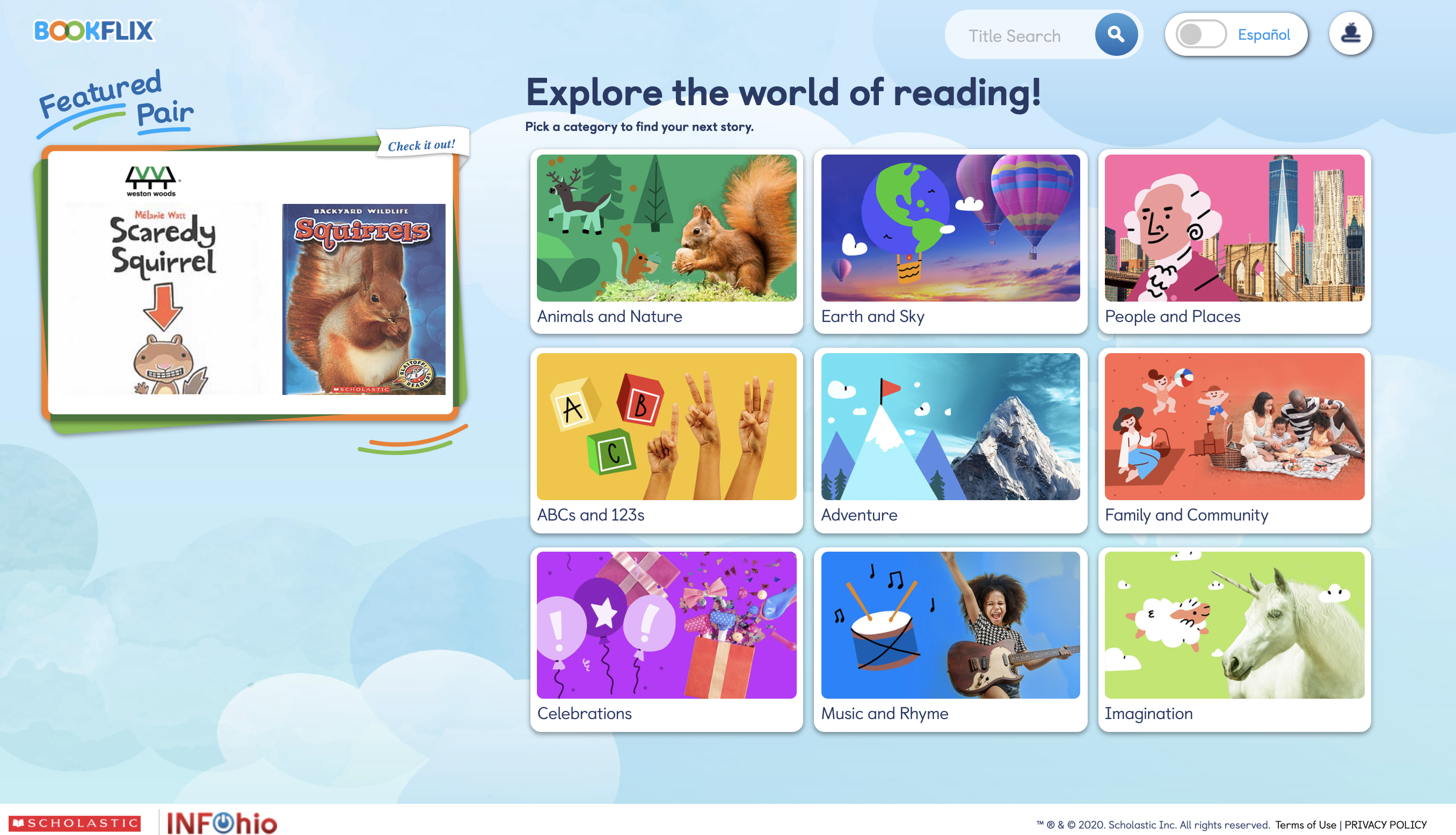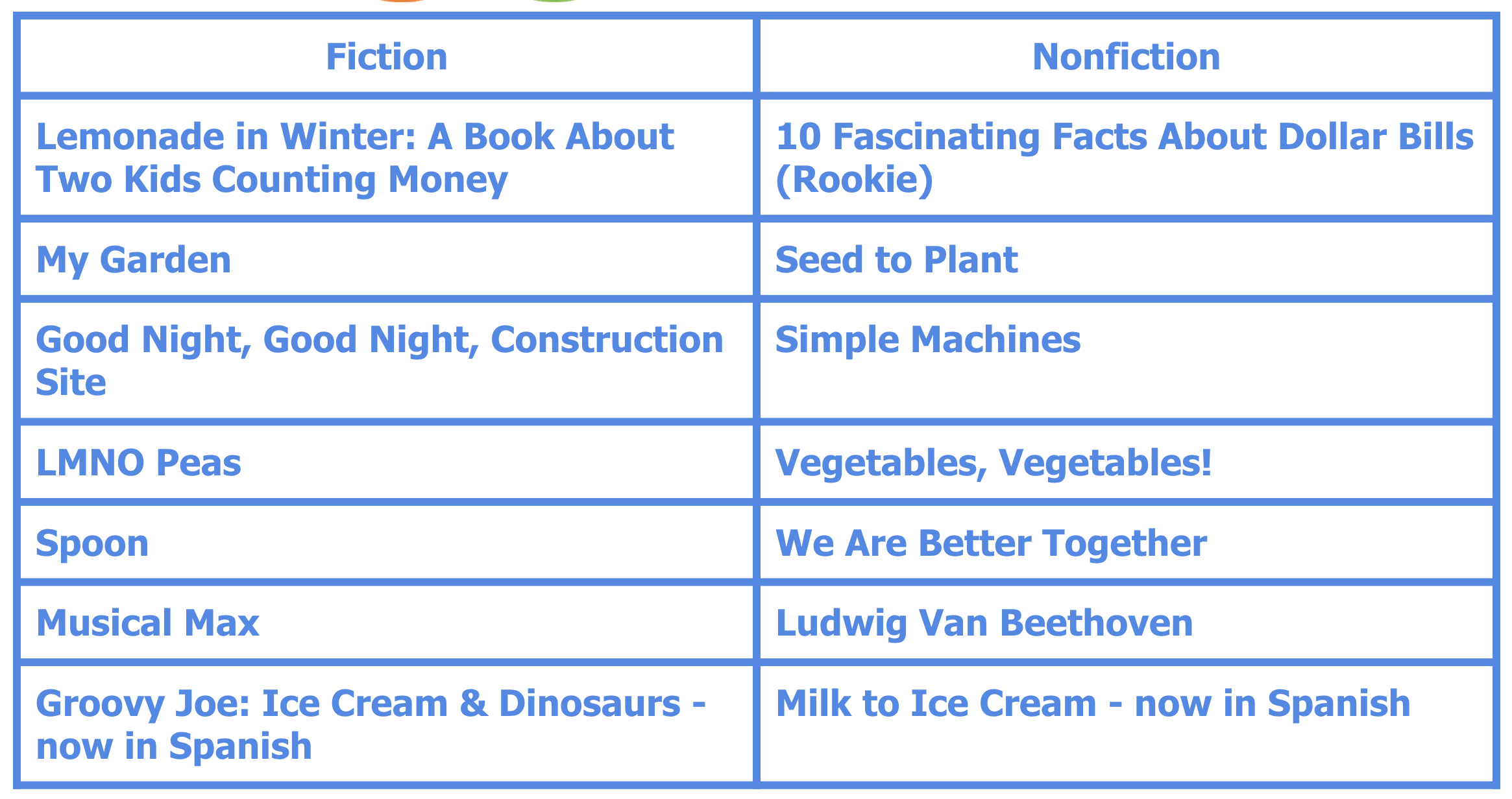 IWonder, which features age-appropriate, librarian-selected websites that support Ohio's Learning Standards, has also been updated to include new websites! IWonder is a great place to start to encourage inquiry-based learning in your classroom and spark curiosity in students. For more information on how to support inquiry-based learning in your classroom check out our featured blog posts on inquiry, take this What is Inquiry? class in the 6-12 Learning Pathway on INFOhio Campus, and tune into this webinar from one of our summer series, Be the Helper Webinar series—Support Ohio's Remote Learning with Quality Content from INFOhio: IWonder and Genius Hour.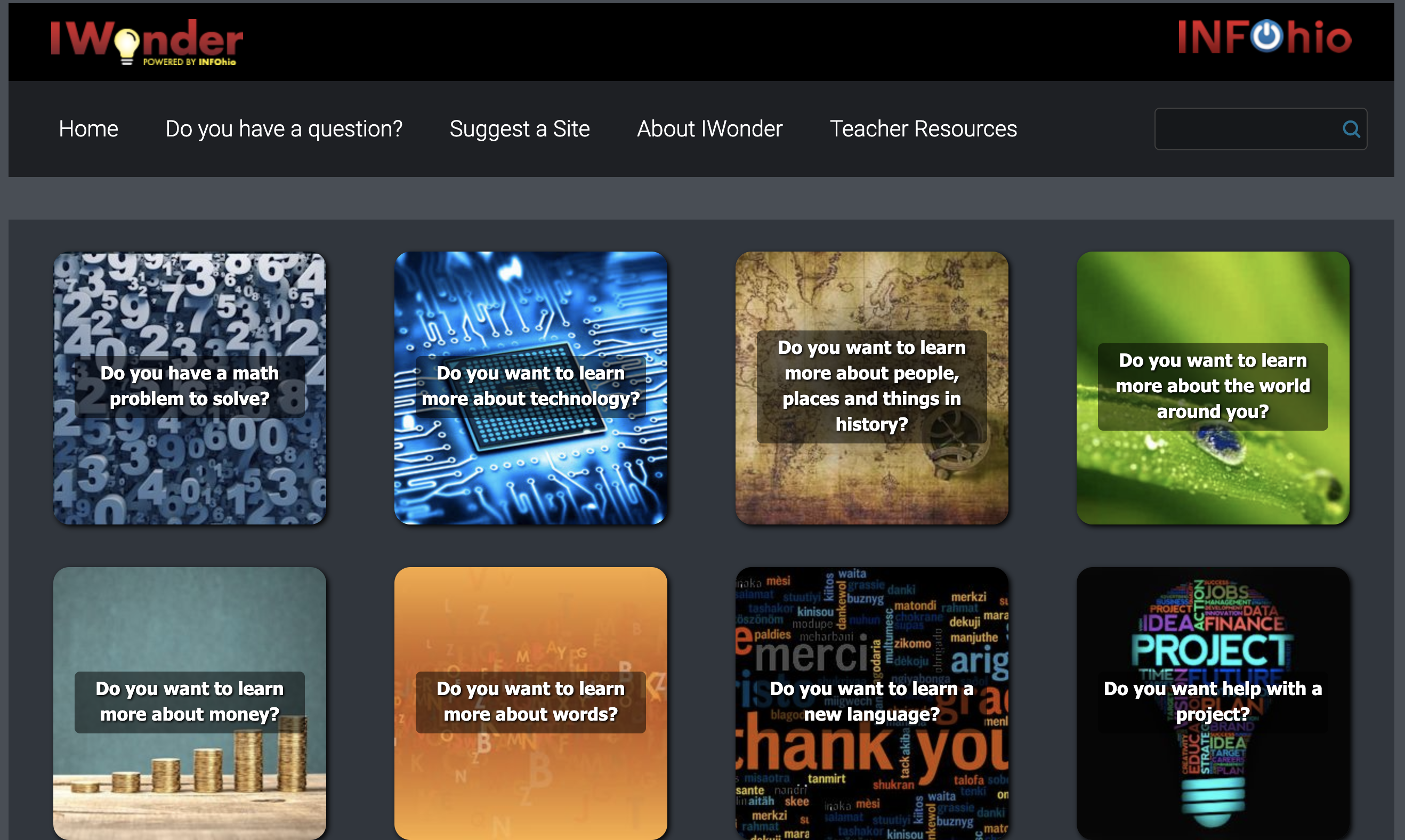 We want to ensure access and integration to INFOhio's resources is seamless and easy! Almost all of our resources, including World Book encyclopedias, Kids InfoBits (Now, Gale in Context: Elementary), Storia, EBSCO databases, and ISearch provide easy integration with Google Classroom and Drive, One Drive, and Dropbox. Sharing high-quality digital content through your preferred learning management system has never been easier. Sharing these resources in the correct way allows for seamless access for students and parents.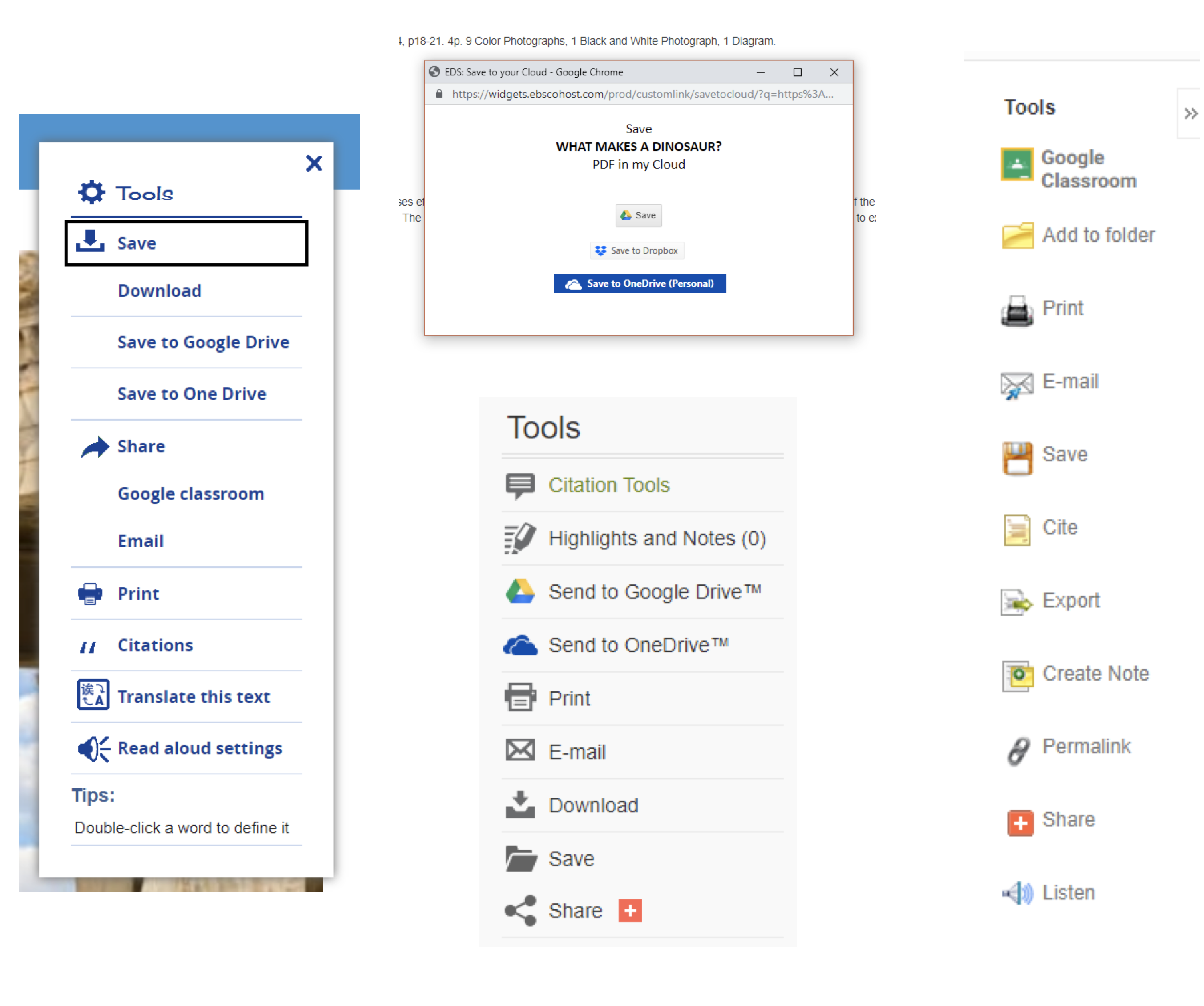 To learn more about all the digital content and tools that INFOhio offers, check out our Teach & Learn with INFOhio: Digital Resources for a Digital Age and the tri-fold version of this document. The resources are sorted by grade level band, which makes it easier to determine what will be suitable for your students. And if you want to share these updates with staff at your school or with parents, we have put together a Back to School 2020-2021 slideshow presentation that is free to share.
As always, share how #INFOhioWorks for you to transform instruction and impact learning on social media. Stay Connected by joining INFOhio's email list!
We are here to help! If you have questions visit support.infohio.org.