Ohio is a Future Ready state and is committed to ensuring that every student has a "rigorous, personalized learning environment filled with caring adults" (Ohio Department of Education). According to their website, Ohio Future Ready believes that students should own their learning, and that districts can maximize student learning with the alignment of technology and instructional goals. In their partnership with the Washington DC-based Alliance for Excellent Education, the Ohio Department of Education offers the Future Ready Framework, an interactive planning dashboard to help districts see the vision of, plan for, and build in personalized learning. When student learning is personalized, learners have the opportunity to develop skills such as critical thinking, problem solving, collaboration, effective communication, and metacognition.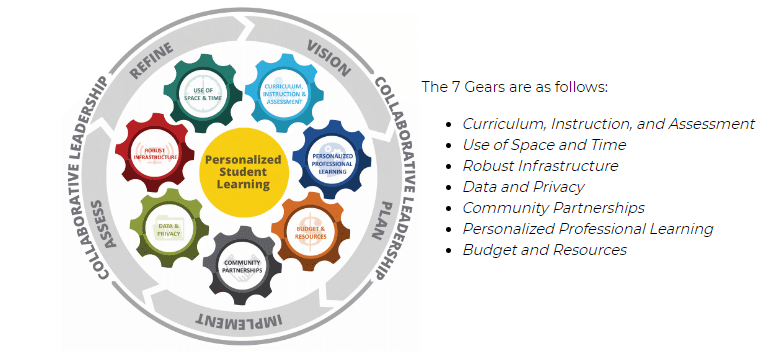 INFOhio and the Management Council support personalized learning and encourage districts to pursue the Future Ready Ohio vision. The Are You Ready? blog series will help school and district leaders—superintendents, principals, tech integration specialists and coaches, and teachers and librarians—identify the INFOhio resources, tools, content, and features that contribute to the Future Ready Framework. These posts serve to foster district alignment with the goals established by the framework's assessments and guidelines. Each post in the series will address how INFOhio supports student learning by explaining how our content aligns with and supports the individual gears of the framework: Collaborative Leadership, Budget & Resources, Use of Space & Time, Curriculum, Instruction, & Assessment, Robust Infrastructure, Data & Privacy, Community Partnerships, and Personalized Professional Learning.
Curriculum, Instruction, & Assessemnt
Today's students are the leaders, thinkers, problem-solvers, and builders of tomorrow. Their learning must engage them with personalized, technology-enhanced approaches that help them develop authentic skills to enable them to actively connect, communicate, and evaluate for deeper understanding and greater accomplishment of the goals they will set as adults. The Curriculum, Instruction, & Assessment gear of the Future Ready Framework is made up of these elements that help ensure our students will be future ready:
• 21st Century Skills/Deeper Learning
• Personalized Learning
• Collaborative, Relevant, and Applied Learning
• Leveraging Technology
• Assessment—Analytics Inform Instruction
INFOhio supports these elements by providing tools and resources that cultivate future-ready students capable of critical thinking and active leadership. As districts and school leaders complete the Future Ready Self Assessment for the Curriculum, Instructions, & Assessment gear of the framework, keep in mind how INFOhio can fulfill needs.
21st Century Skills/Deeper Learning
Critical thinking, problem solving, creativity and innovation, visual learning, information literacy, and global and cultural awareness are the skills students will need for 21st century. Are you ready? Consider implementing these INFOhio tools, resources, and core beliefs:
Instructional Coach Training Course - INFOhio trains school employees on how to use and integrate INFOhio's digital content into teaching and learning. The 15 hour course is self-paced and provides districts and buildings with in-house experts on the quality, vetted INFOhio content and tools provided at no cost to Ohio schools. How many ICoaches does your district or school have? Encourage staff to apply for this free training and clearly communicate to your stakeholders that you value 21st Century skills and will integrate them into student learning.
INFOhio Inquiry Tools - INFOhio believes that inquiry provides a foundation for all learning. When students actively engage in asking questions, locating, evaluating, applying and sharing information, and reflecting on the process and learning, they are cultivating the 21st Century skills essential to Future Ready. These INFOhio web-based tools use the inquiry process for student learning: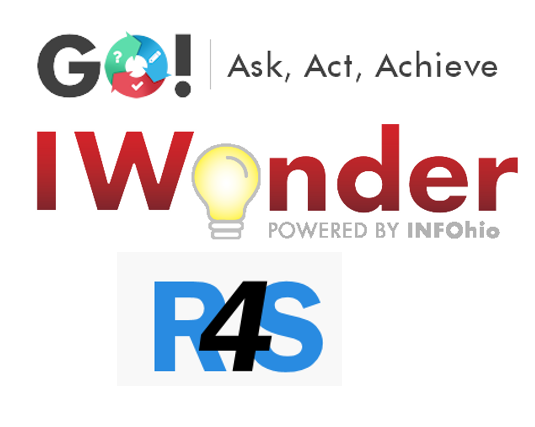 GO! Ask, Act, Achieve - Students are supported through the inquiry process to answer an essential question or solve a problem. The tool can be used by learners in grades 4-10, but content is targeted to teachers and learners in grades 6-8. An in-depth Teacher Guide is provided to scaffold the critical thinking and problem solving necessary for inquiry.
IWonder - IWonder includes the "best of the best" sites hand selected by Ohio school librarians. These websites contain reliable information that supports what students are learning in school presented in an easy-to-use, engaging way. To promote 21st Century skills, use the IWonder Genius Hour activity which encourages students to ask, explore, evaluate, and create. IWonder is perfect for students in grades 3-9.
Research for Success (R4S) - Students who are preparing for college and careers will find support in the inquriy process by using R4S. Students in grades 11 and 12 and College Credit Plus classes can use this tool to help writing a research paper. Information literacy takes center stage in these online modules. A Teacher Guide is available to educators who sign up for an R4S account.
Personalized Learning
Student ownership. choice, and voice are at the core of personalized learning. In addition to INFOhio's inquiry tools, using ISearch will also help schools and districts as they assess their readiness in the Curriculum, Instruction, and Assessment gear.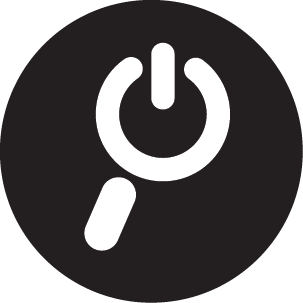 ISearch - INFOhio's discovery search layer allows students to search almost all of the digital content available from INFOhio. Students are empowered to their learning when they explore topics, analyze media, and evaluate digital content that is aligned to Ohio's Learning Standards. When students use ISearch, they are accessing a library full of journal articles, magazines, videos, eBooks, and encyclopedias. They are directing their own learning using valid information from reliable sources.
Collaborative, Relevant, and Applied Learning
Real-world learning means that students work together with peers and teachers on projects that have value outside the classroom. Learning is authentic, and learners apply what they know using technology to create. Once again, INFOhio's inquiry tools - GO!, IWonder, and R4S - support authentic learning where students work together to solve problems. Additionally, INFOhio's digital content - articles, videos, and other options - can be shared with Google, various learning management systems, and other online collaboration tools to help cultivate teamwork and communication.

Leveraging Technology
Use of technology should add to the learning experience. Teachers should seek out diverse technologies and integrate them into teaching and learning. Schools and districts can promote a culture of digital innovation by encouraging staff to apply for the Instructional Coach training course. This course will help educators explore new resources and new ways to use technology to enhance learning. A school can develop their digital learning environment by integrating digital tools and resources that scaffold student expression. Some INFOhio tools that support this are:

Book Nook - Students create their own book trailer using recommended multimedia tools, evaluating their work with a provided rubric, and submitting their video to INFOhio to be considered for publishing on the Book Nook site.
INFOhio Early Learning Portal - Even the youngest learners can use technology to create and innovate. This collection of over 50 websites and apps is chosen and evaluated by early learning professionals and is aligned to Ohio's Early Learning Standards. Several of the resources featured on the Early Learning Portal will help children ages 3-5 write stories, make digital comics, and share creations with family and friends.
Open Space - Create and collaborate with other educators both in your district and around the state using this platform. Open Space gives Ohio PreK-12 educators easy and free access to collaboration and creation tools to build and share learning resources that promote innovative and collaborative learning.
Assessment - Analytics Inform Instruction
Using data to inform instruction is an essential part of Future Ready schools. Technology can be an asset when assessing learning. Tracking use or monitoring the progress of student learning can provide key information for personalizing learning. INFOhio has resources that can help schools and districts in their Future Ready quest to leverage technology for collecting, analyzing, and reporting data.
Storia: Ohio's Grades 3-6 eBook Collection - In addition to over 1200 eBooks aligned to Ohio's 3-6 grade learning standards, Storia also provides progress monitoring and comprehension assessments. When educators create a Storia account, they can track how often students read, how much they read, and how often they engage with text by taking notes, highlighting, or defining a word. Storia's eBooks also have comprehension quizzes at the end of each title that provide students with immediate feedback. This data can be used to support instructional approaches and evidence of student learning.
INFOhio Resource Use Data - Established metrics can help a school or district in their quest to assess student learning. To track intentional transformation to digital learning, this INFOhio tool provides schools and districts with their monthly data for ISearch, Kids InfoBits, Storia, and BookFlix use.
Are You Ready?
Continue your Future Ready self-assessment using each of the blog posts aligned with the Future Ready Framework. Share how #INFOhioWorks for your district or school's Future Ready plan on social media. Tweet and post your #FutureReadyOH accomplishments!