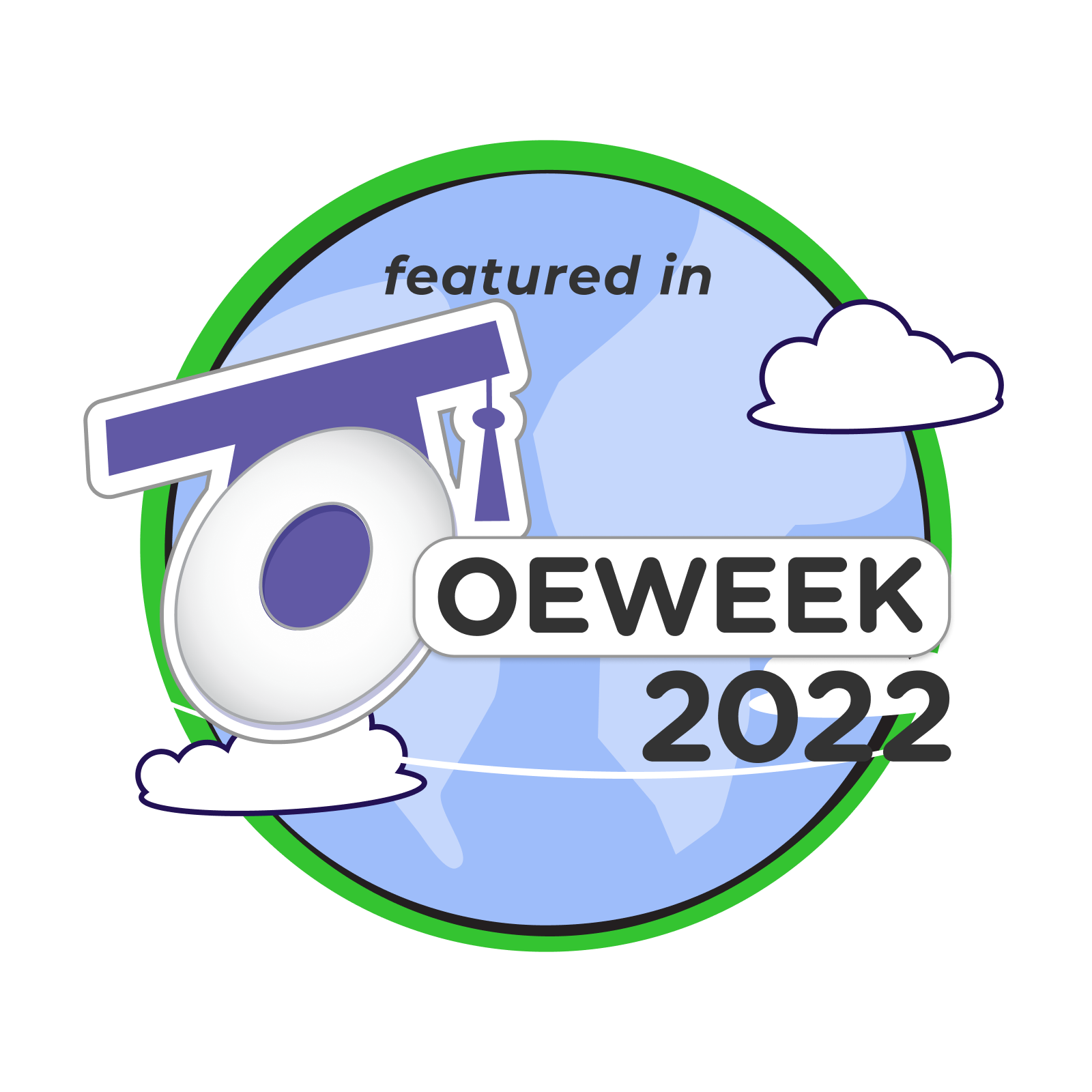 Open Education, as defined by the Hewlett Foundation, is the range of learning resources, teaching practices, and education policies that use the flexibility of open educational resources (OER) to provide learners with high-quality educational experiences. OER is any teaching, learning, and research material that is free, openly licensed and is able to be modified or adapted. Open Education Week, launched in 2012 by Open Education Global, celebrates and raises awareness of the innovative people, resources, events, initiatives, and progress in the realm of open education worldwide. This year, Open Education Week falls on March 7-11, 2022, and will feature a range of webinars and talks, classes, resources, conversations on social media, and discussions through community forums. Among the top themes are open educational resources (OER), open access, and open educational pedagogies. 
Here are the top reasons to celebrate Open Education Week with INFOhio!
1. INFOhio Platforms Have What You Need

There are many reasons to use OER. Maybe you're looking to supplement your existing curriculum. Maybe you want to find standards-aligned content to share with others. Maybe you're looking to connect with other educators around the state to grow your professional learning network. However you arrived at INFOhio and whatever your purpose, INFOhio has the tools to jumpstart your search for instructional materials and learning communities.
Check out our Platforms for Your Instructional Needs flyer (image right) to see a brief summary of Educator Tools and Open Space and how they can be used to meet educator needs for high-quality instructional materials. Also, see the article Finding Educational Resources with Educator Tools and Open Space for more details to get started.
2. Searching, Integrating, Sharing, and Collaborating on OER Has Never Been Easier

Over the past year, INFOhio has increased the number of tutorials, guides, webinars, presentations, and blog articles that focus on open education and maximizing the use of Educator Tools and Open Space. Check out the following resources to help get started or level up your skills in OER, find different learning communities, and create, share, and collaborate on instructional materials:
Finding Educational Resources with Educator Tools and Open Space - article that summarizes Educator Tools and Open Space, offers example searches, and use cases.
Finding and Integrating Open Educational Resources - article that describes OER, how to search for what you need, and ways to include them in a class.
Creating and Sharing Open Educational Resources - article that describes how to start creating and adding learning materials to Open Space.
Using INFOhio Tools to Design Learning Experiences - article and video that models how one can analyze a curricular unit, search for OER to build a a learning module, and add it to a learning management system to build a learning experience.
Community and Collaboration with Open Space Groups - a recorded webinar that describes the uses, features, and use cases of groups in Open Space, how to join or create a group, and ways to engage others.
Open Space Groups for Users - guide documenting all of the features and uses of groups in Open Space.
Open Educational Resources - class that will offer free contact hour credit, coming soon
3. Ohio is Sharing Their Materials!

Educational organizations around Ohio have been creating and sharing openly licensed resources for all educators, parents, and students to use! Here is a selection of the Ohio-based organizations and agencies that can be found on Open Space:
Does your organization offer free learning materials to Ohio educators? If you would like to be included in INFOhio's Educator Tools and Open Space, please reach out to us at support.infohio.org.
4. We've added over 12,000 Instructional Materials to Open Space

The number of instructional materials that can be found on Educator Tools and Open Space continues to grow, with recent additions to Open Space reaching more than 12,000. Here are a few of the highly-rated, popular providers and sought after material types on Open Space:
To find other content and to jumpstart your own search for instructional materials on Open Space, check out our Curated Collections that feature sought-after material types, highly-rated providers, subjects, and topics. See the visual below for more: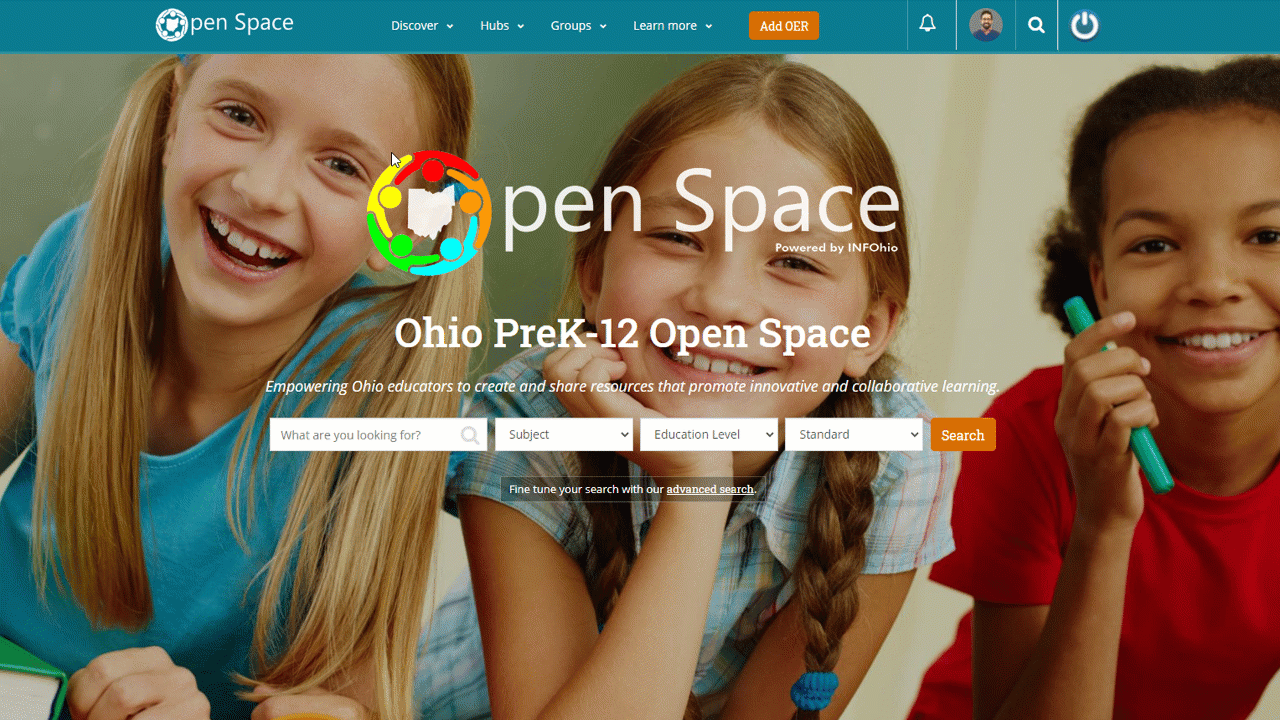 Alternatively, start a new search from scratch to find what you're looking for. In the visual below, take a look and see how easy it was to find interactive, standards-aligned resources for 8th grade English language arts.
These are just a few of the reasons worth celebrating Open Education Week at INFOhio! To join the conversation and events happening the week of March 7-11, 2022, visit the Open Education Week website and follow the #OEWeek hashtag on social media.
Do you have questions about accessing INFOhio's web tools? Reach out to us at support.infohio.org.
*The number of resources listed above are as of 2/28/2022 and are subject to change.