Whether you teach elementary, middle, or high School students, when it comes to observing Constitution Day, INFOhio has you covered! September 17th is a day to remember our country's foundations and to help our students at all levels learn more about what it means to be "the land of the free and the home of the brave."
For beginning readers, start with BookFlix. Watch the video story "John, Paul, George, & Ben," a fun, fictionalized introduction to some of our first statesmen.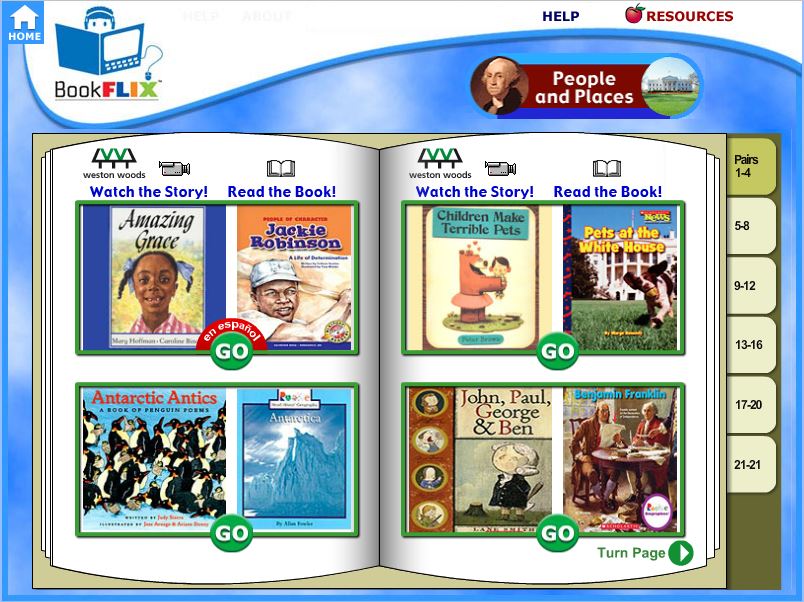 Then read the non-fiction text "Benjamin Franklin" to learn more about one of the U.S. Constitution's framers.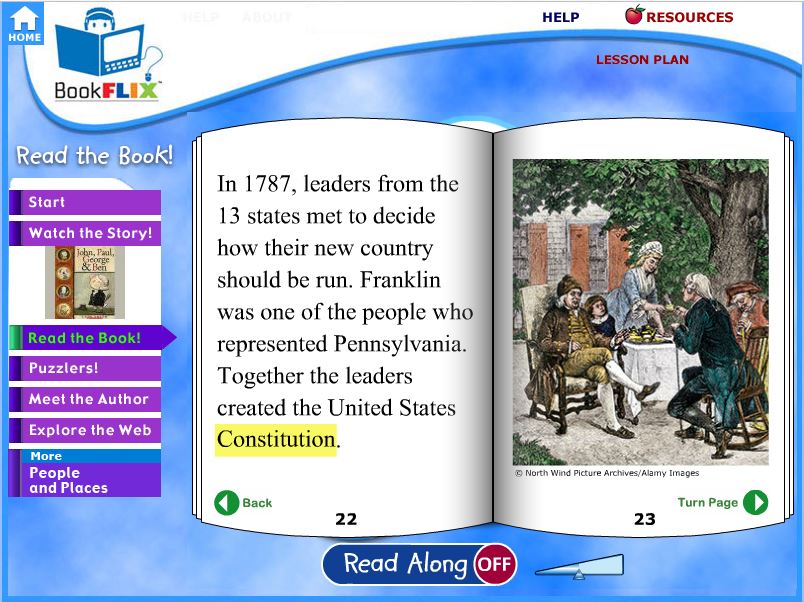 You'll find both books in the "People and Places" category in BookFlix.
Young readers can learn more about the Constitution and its framers from the article in World Book Kids. Those students who need a little help with the text can have it read aloud to them.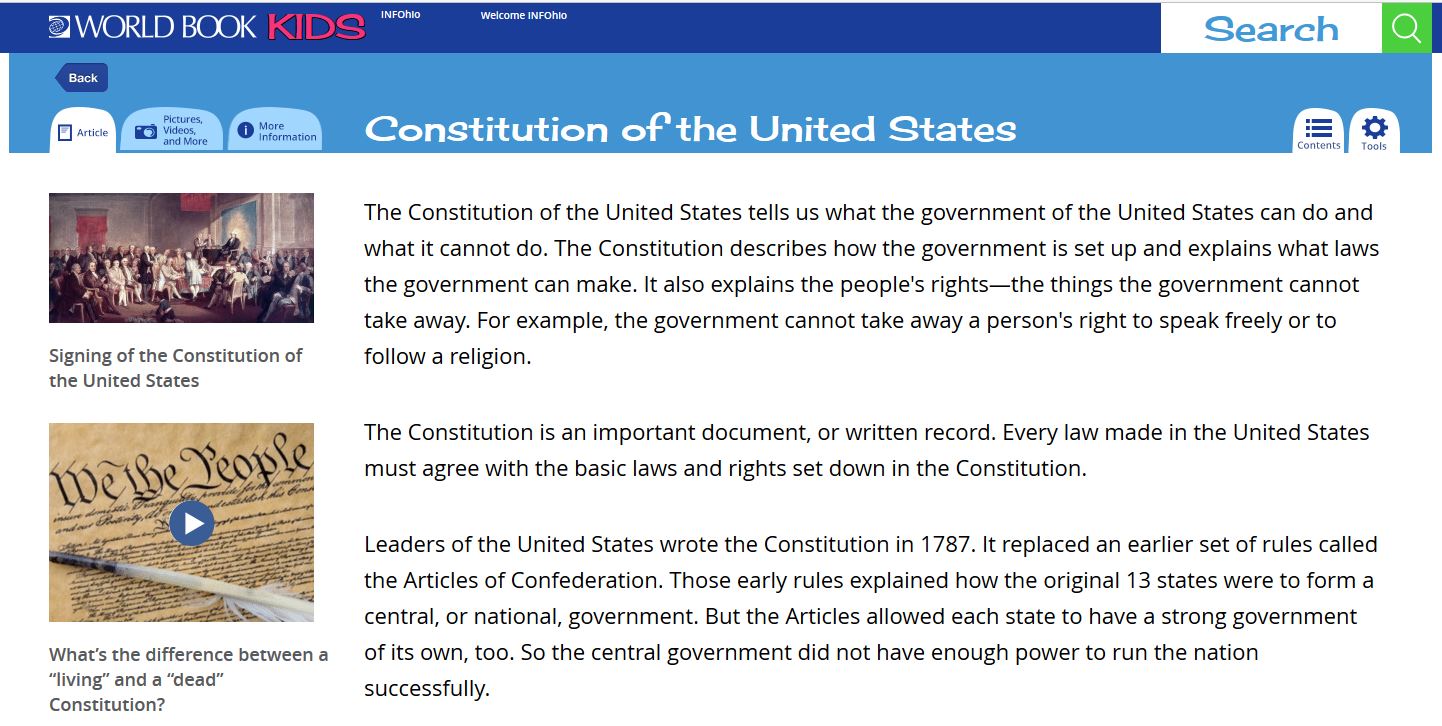 Teachers can use use the questions under the "More Information" tab to check student comprehension.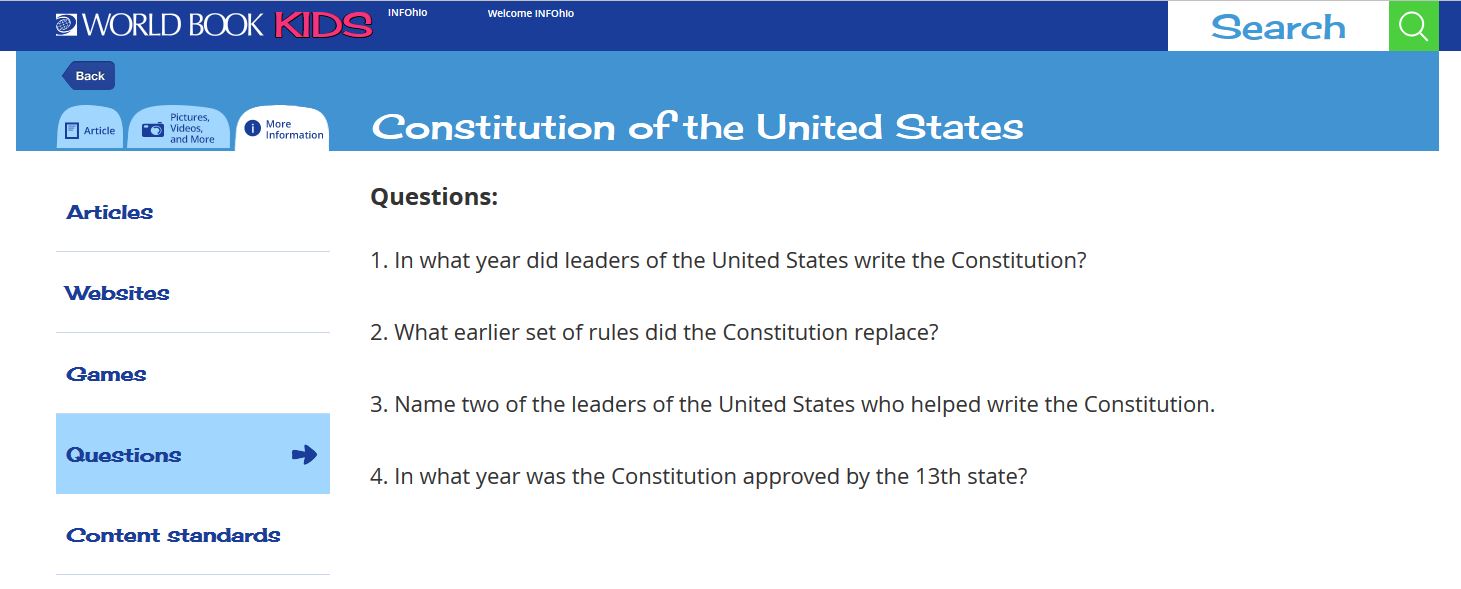 Students with stronger reading skills can easily "level-up" to World Book Student using the button at the bottom of any World Book Kids article.

Late elementary and middle school students can browse to information about U.S. History in IWonder. IWonder's collection of websites was hand picked by Ohio school librarians for students to use for classroom or personal research. Click the "Do you want to learn more about people, places and things in history?" button to drill down to information about important events in our country's history.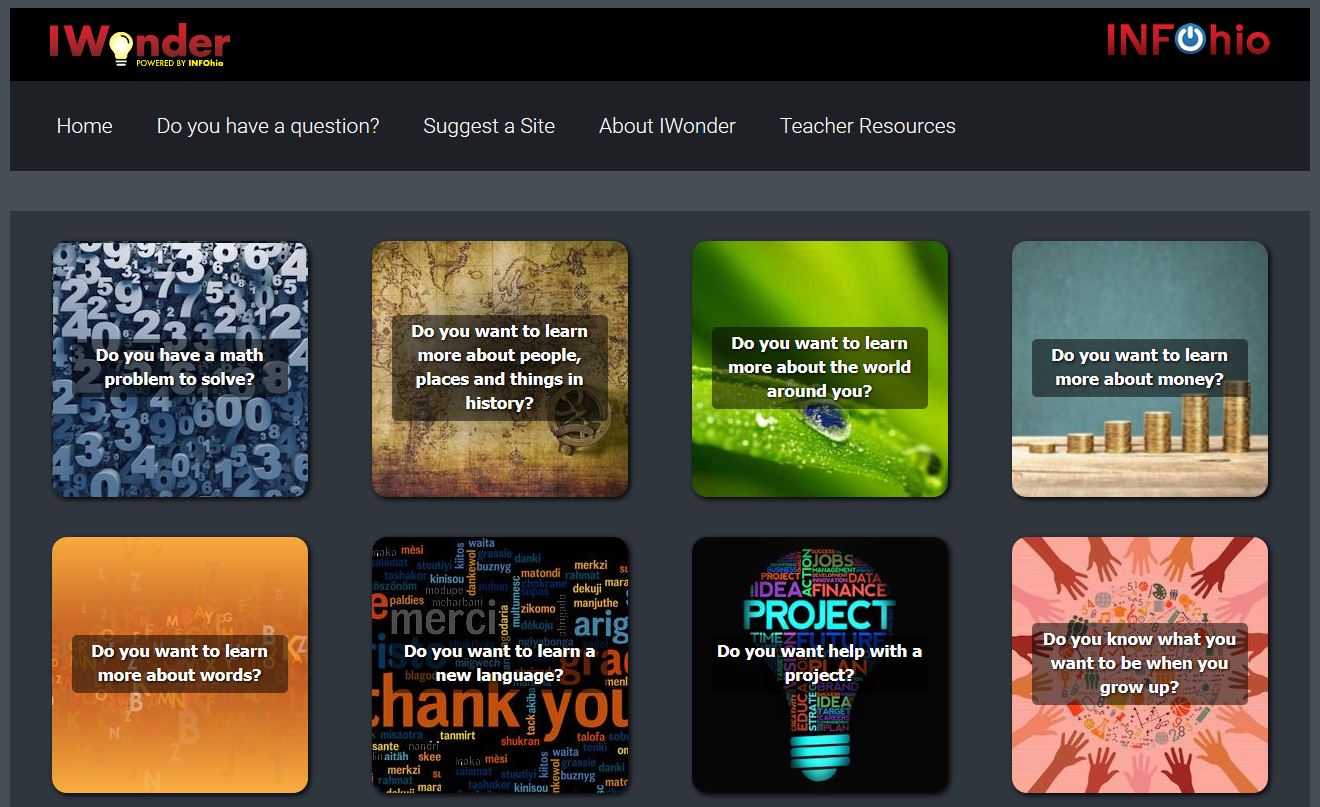 Late elementary and early middle school students will find lots to explore on the Constitution, its framers, and U.S. History in World Book Student.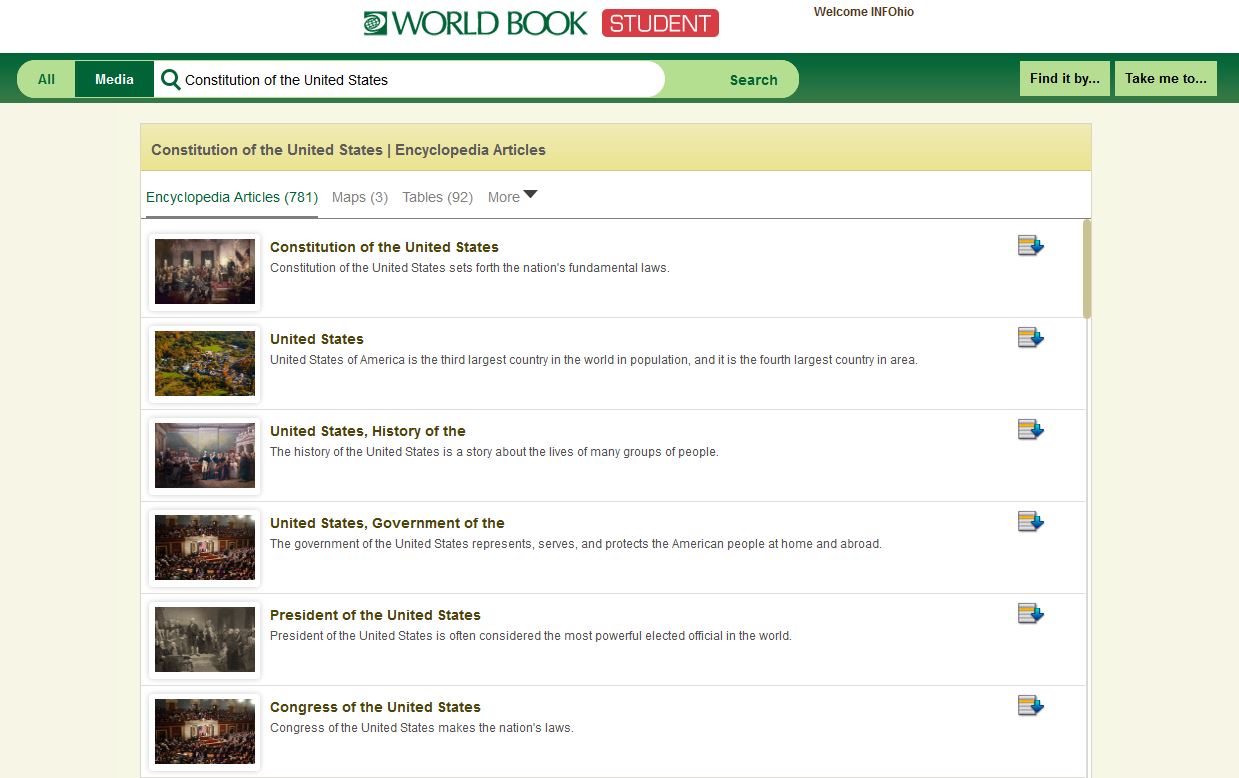 Be sure to direct students to additional articles in the "Related information" section for biographical articles on the Constitution's signers.
In World Book Advanced, middle school and high school students can find primary source documents, eBooks, biographies, videos, and images related to the U.S. Constitution.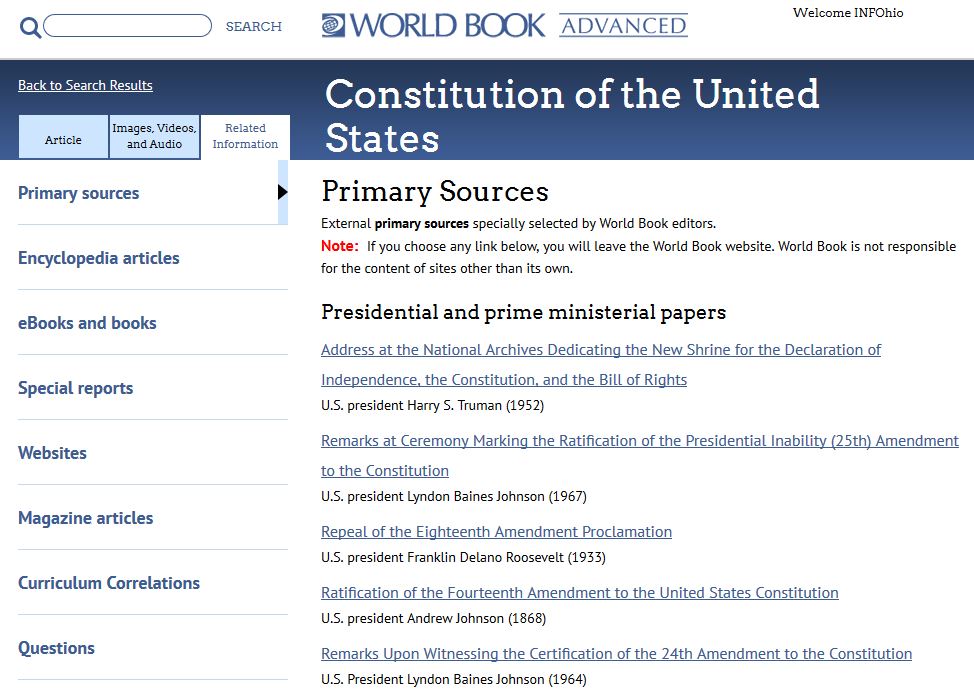 Remind students to click links within the articles to watch videos or learn interesting facts about the Constitution.
High school students can find primary source documents along with point/counterpoint articles related to constitutional issues in Points of View Reference Center.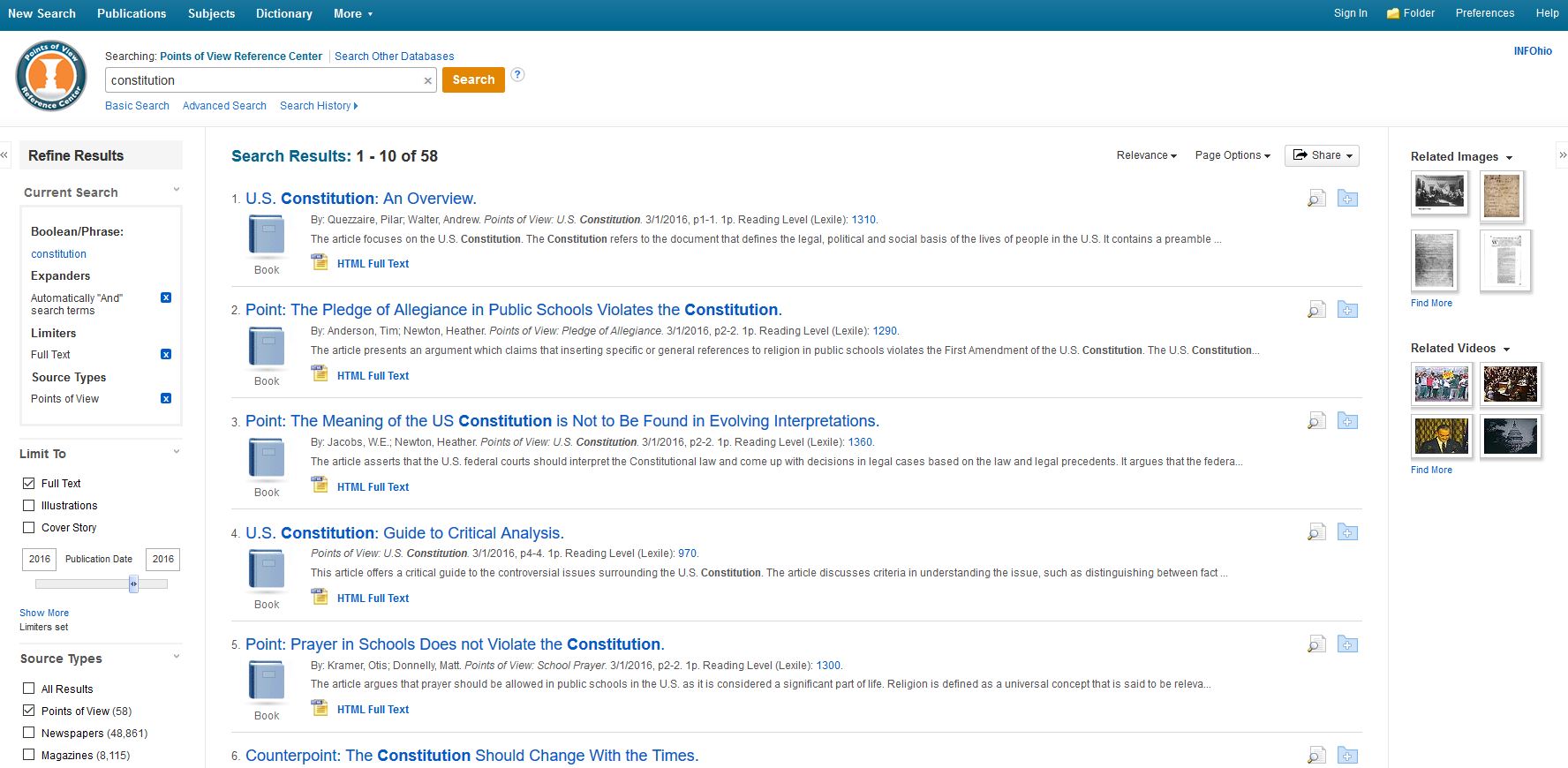 INFOhio's Digital Video Collection (DVC) has multiple videos for students in elementary, middle, and high school that explore the Constitution.
Most include a teacher guide and can be viewed in brief segments or as a whole.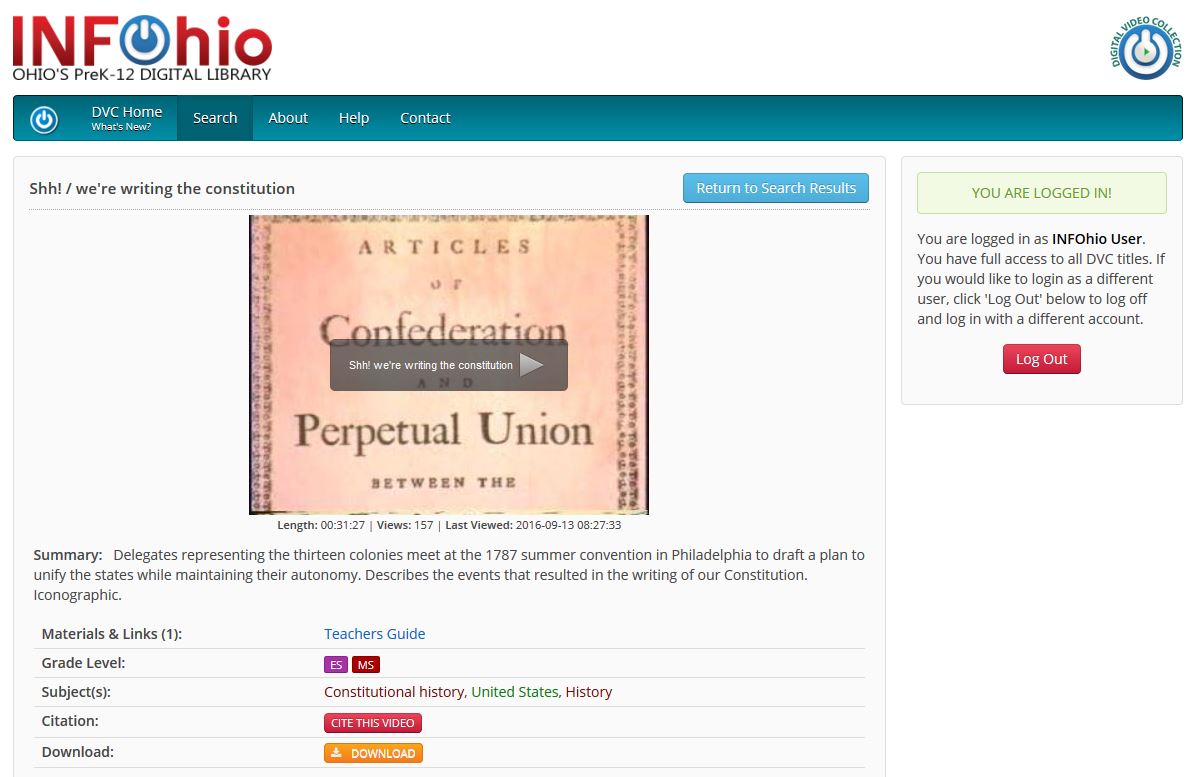 Finally, if you need to find as many resources as possible with a single click of a search button, try ISearch. ISearch is a search tool like those used in most of Ohio's university libraries, that lets you search nearly all of INFOhio's electronic resources along with the materials in your school library, all from a single search box. Log into the INFOhio website and visit ISearch on INFOhio's student page. Try a search for "United States Constitution." Browse the tabs to explore your results. Look for a primary source document limiter under "Source Type" to find hundreds of primary source documents related to the United States Constitution.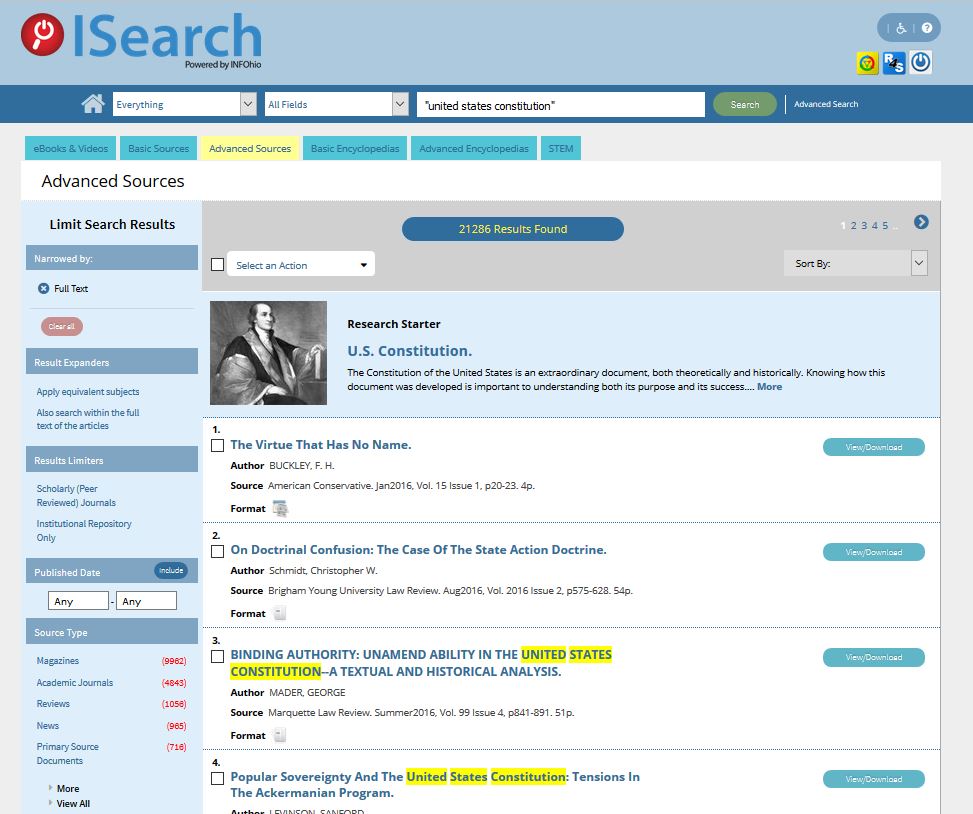 And be sure to check the Advanced Encyclopedias tab to find the Research Starter and other academic encyclopedia articles about the Constitution and U.S. History.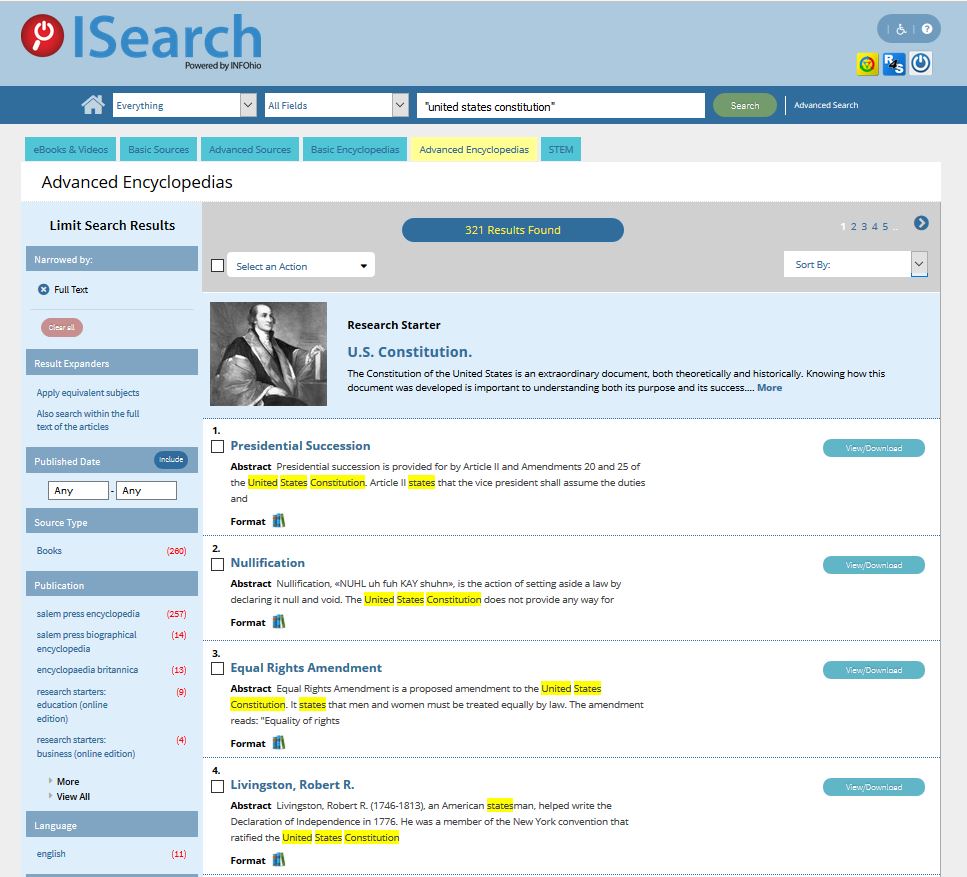 You can count on INFOhio working to bring you quality content for teaching and learning for Constitution Day and all year long! Using INFOhio in your Constitution Day celebrations? Share your pics with us on Twitter or Facebook using #INFOhioWorks.