In 1994 President Clinton signed a proclamation that September would be Classical Music Month. In 1995 Classical Music Month was again observed in September. However, in 1996 Classical Music Month was not observed in September as it was moved to April. Whenever you choose to celebrate the important role music plays in culture and history, INFOhio has excellent resources you can use for students in grades PreK-12.
For the youngest learners,
Early World of Learning
includes a section of fun folk songs. On the main screen, click the frog.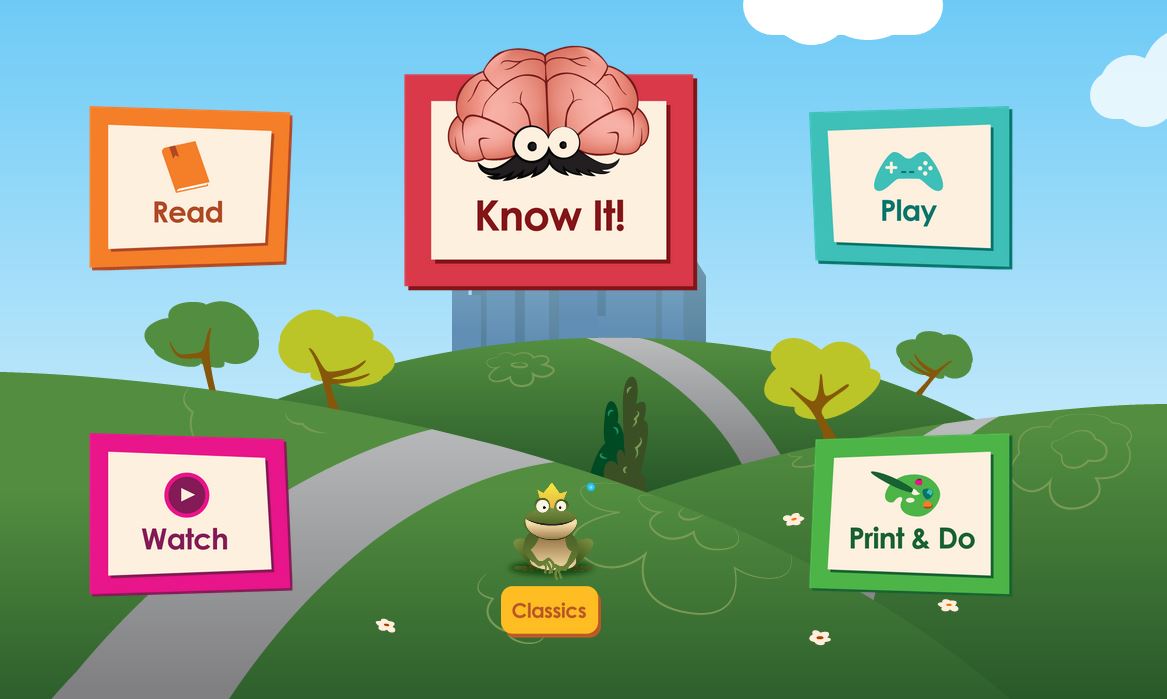 Then click the "Songs" category.
From there, choose the song you want to play and sing along as the words are highlighted on the screen.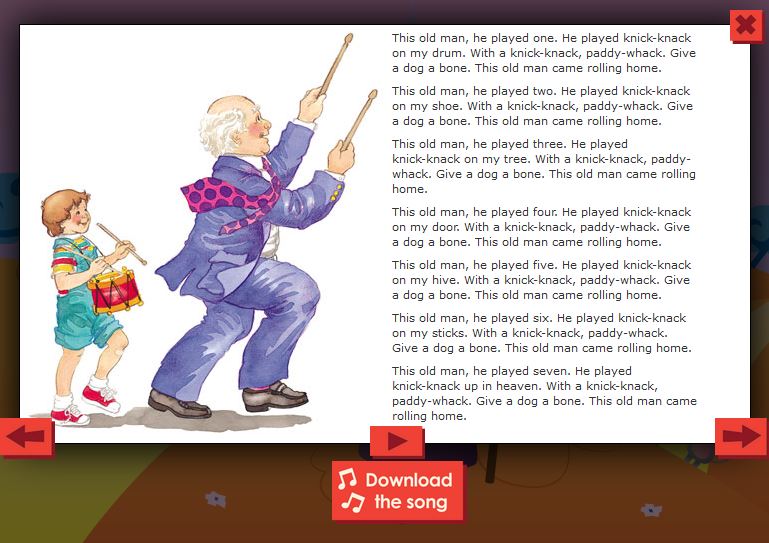 BookFlix
also has an entire section dedicated to Music and Rhyme.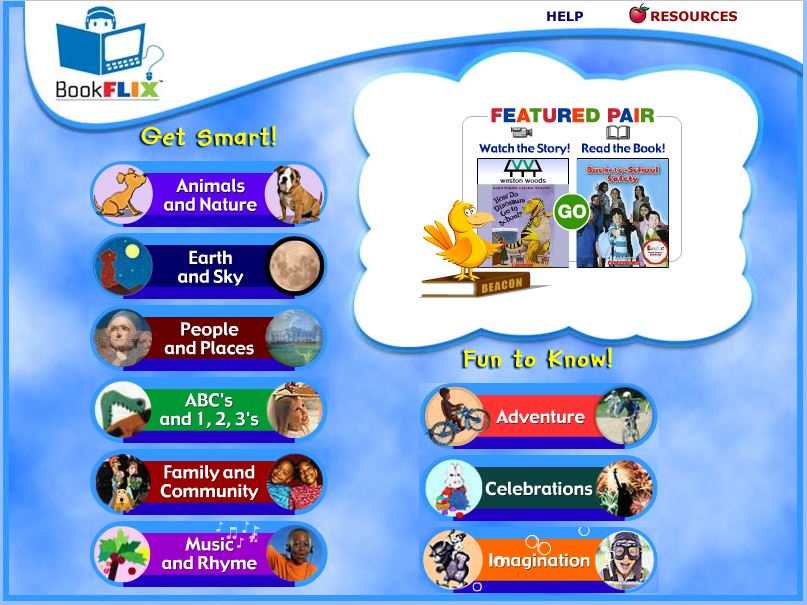 Nearly all of the fiction titles in BookFlix have musical accompaniment as students read along and view the illustrations. This makes BookFlix an excellent resource when you want students to connect concepts shared between music and other art forms. An especially great pair of texts for celebrating classical music are "Zin! Zin! Zin! A Violin" and "All About Sound."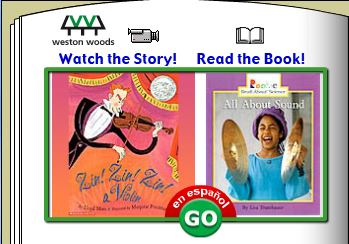 Click the lesson plan link for each title to find objectives and strategies.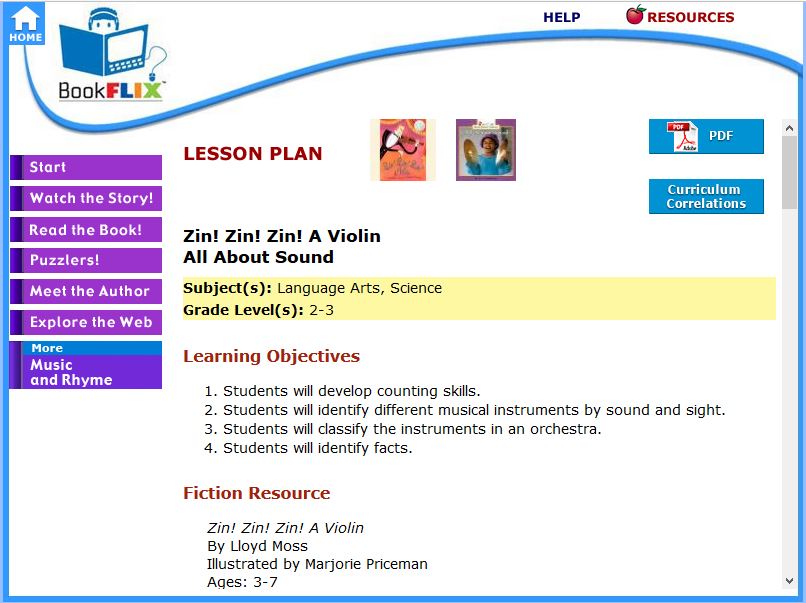 Many music teachers have to find resources for students of all different grade levels. When you need information about classical music or composers for multiple reading levels, ISearch can save you lots of time!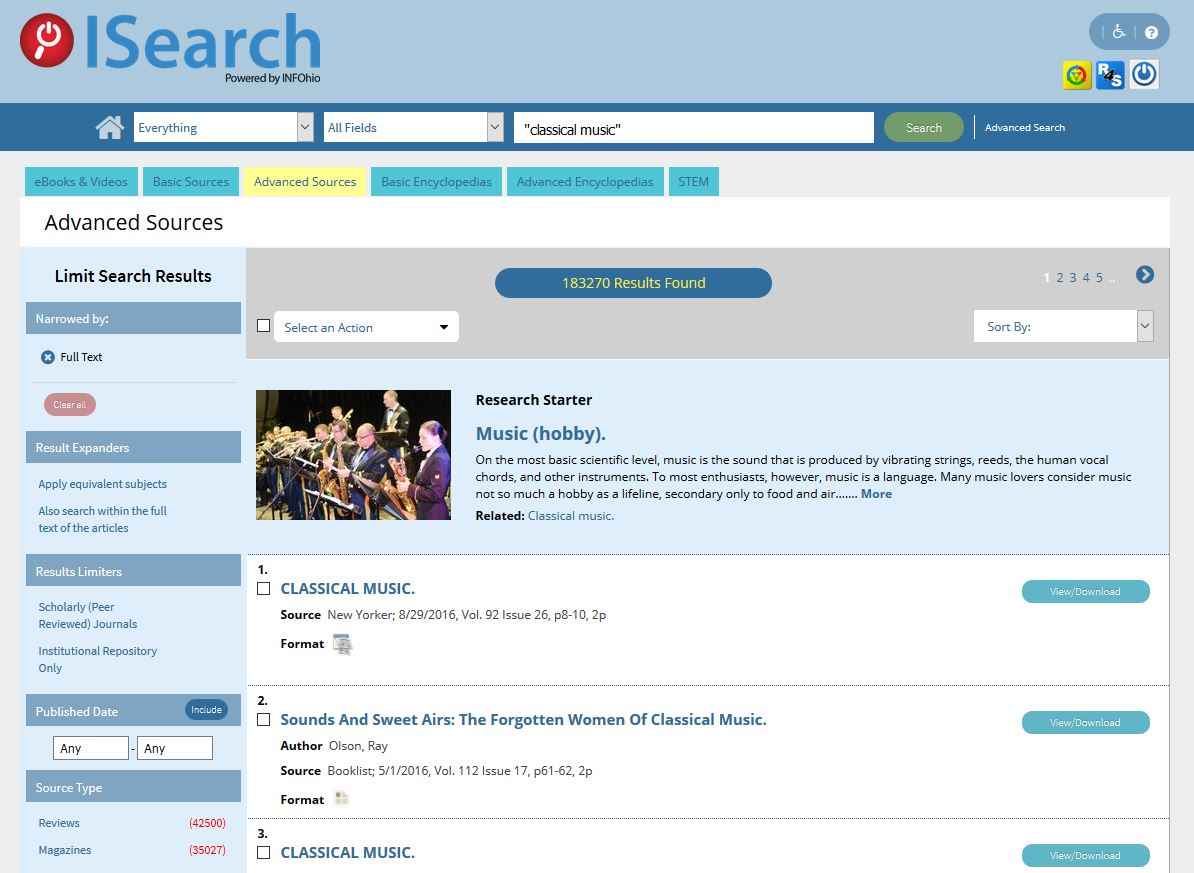 Try a search for "classical music" and use the basic and advanced sources and encyclopedias tabs to find the information you need at the right reading level for you students. Use the basic encyclopedias tab to find excellent articles, images, and recordings from World Book Kids. The articles are written at a level appropriate for most elementary students.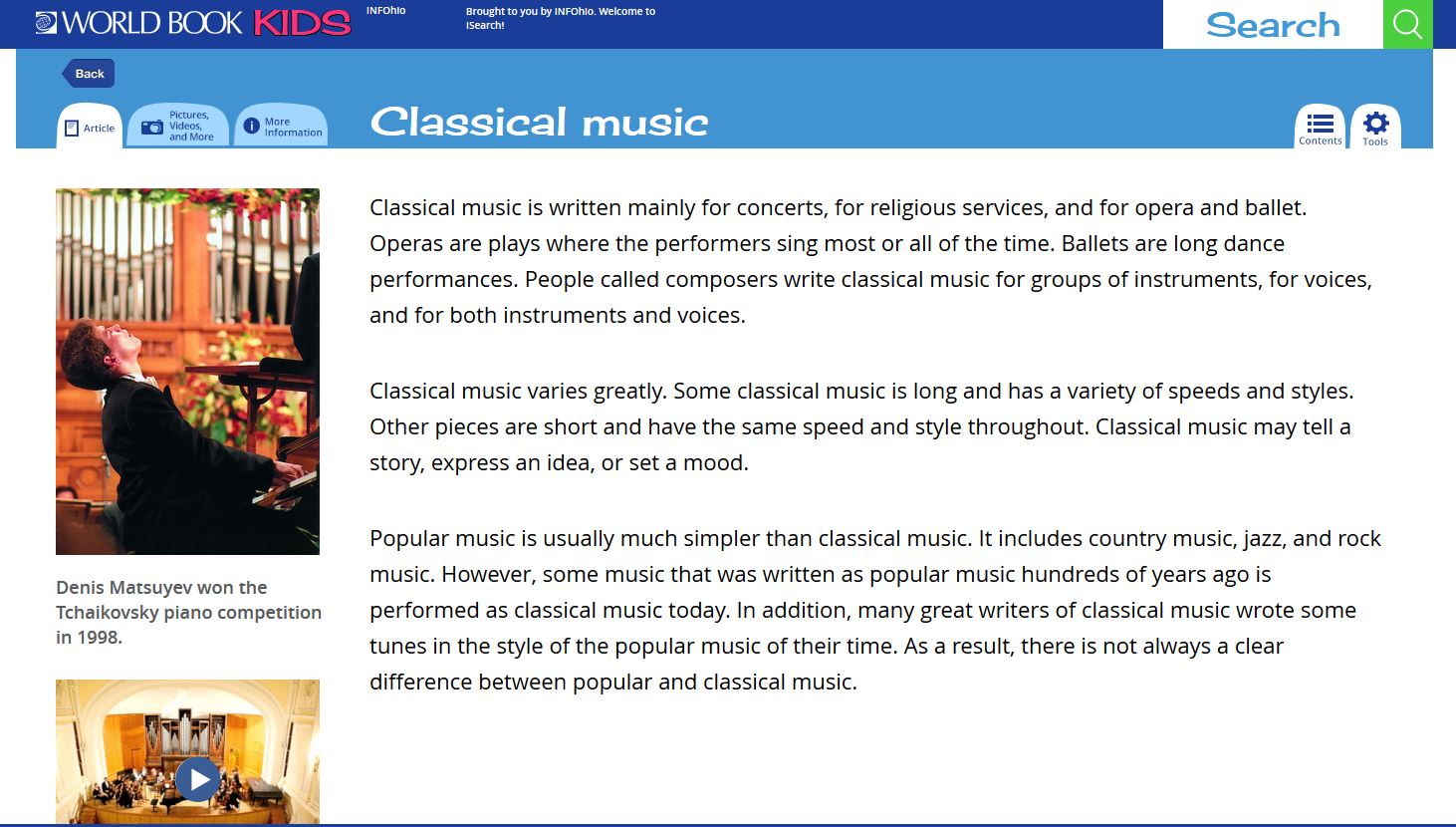 The "More Information" tab near the top left of the World Book article includes links to more World Book Kids articles on topics related to your original search. Students can easily get more information to classical composers and musical forms.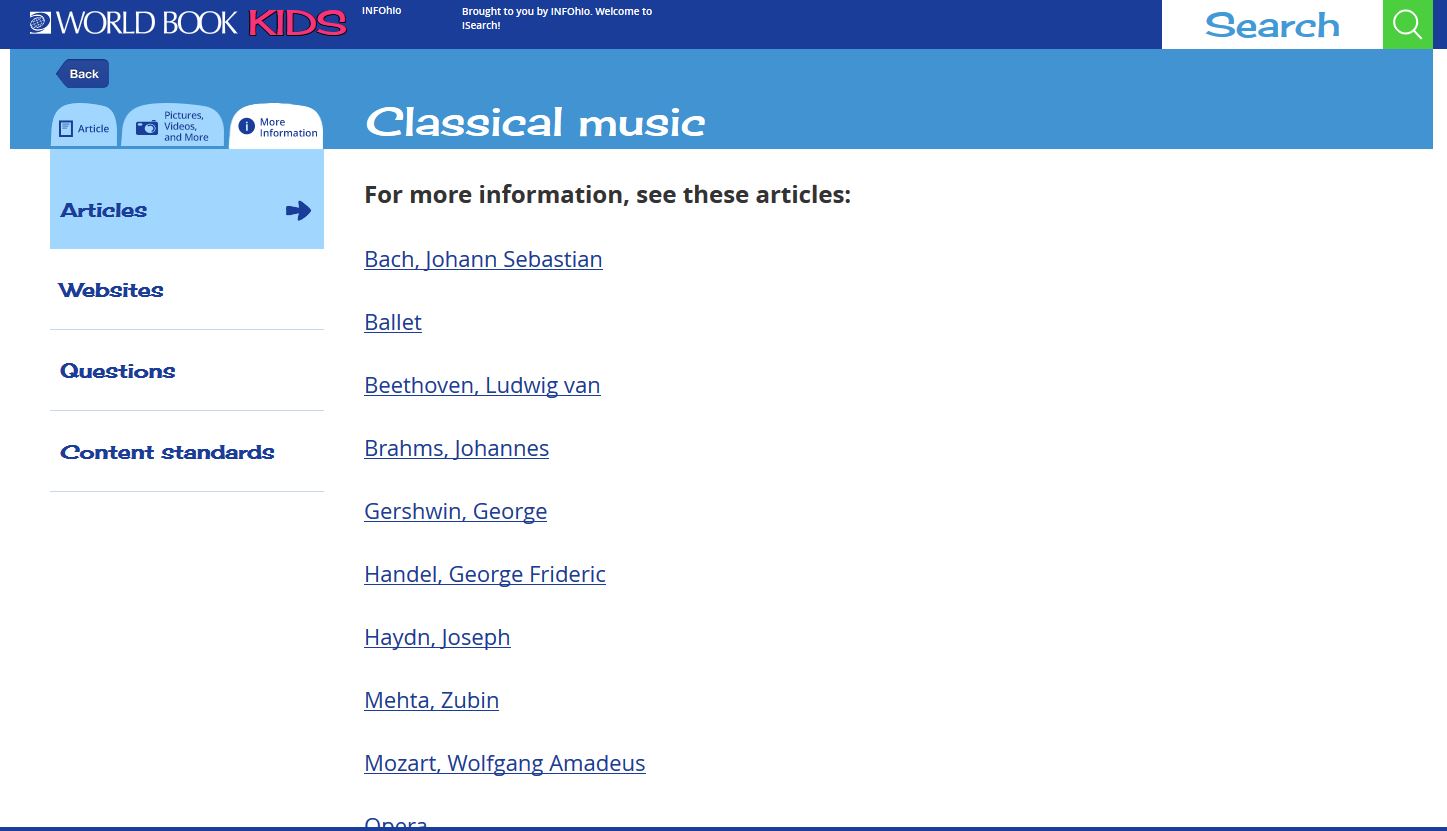 Also on the "More Information" tab, you'll find questions you can use to check student reading comprehension.

And the "Pictures, Videos, and More" tab includes images and excerpts of classical recordings and other sounds.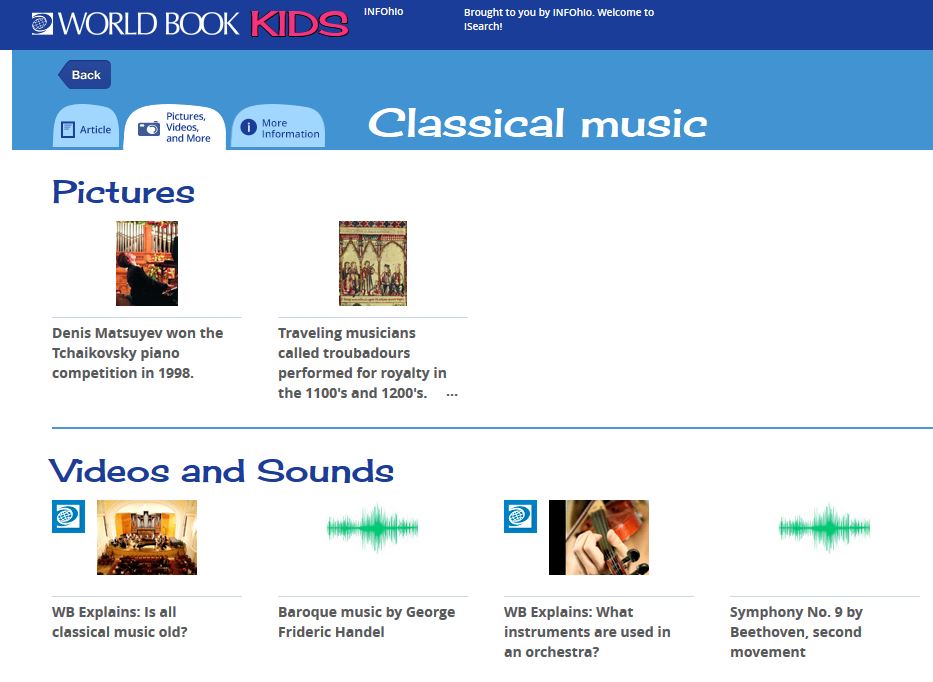 For students in middle school and up, check out the Advanced Encyclopedias tab in ISearch where you'll find results from World Book Student and World Book Advanced. Both include biographies, sounds, videos, and images.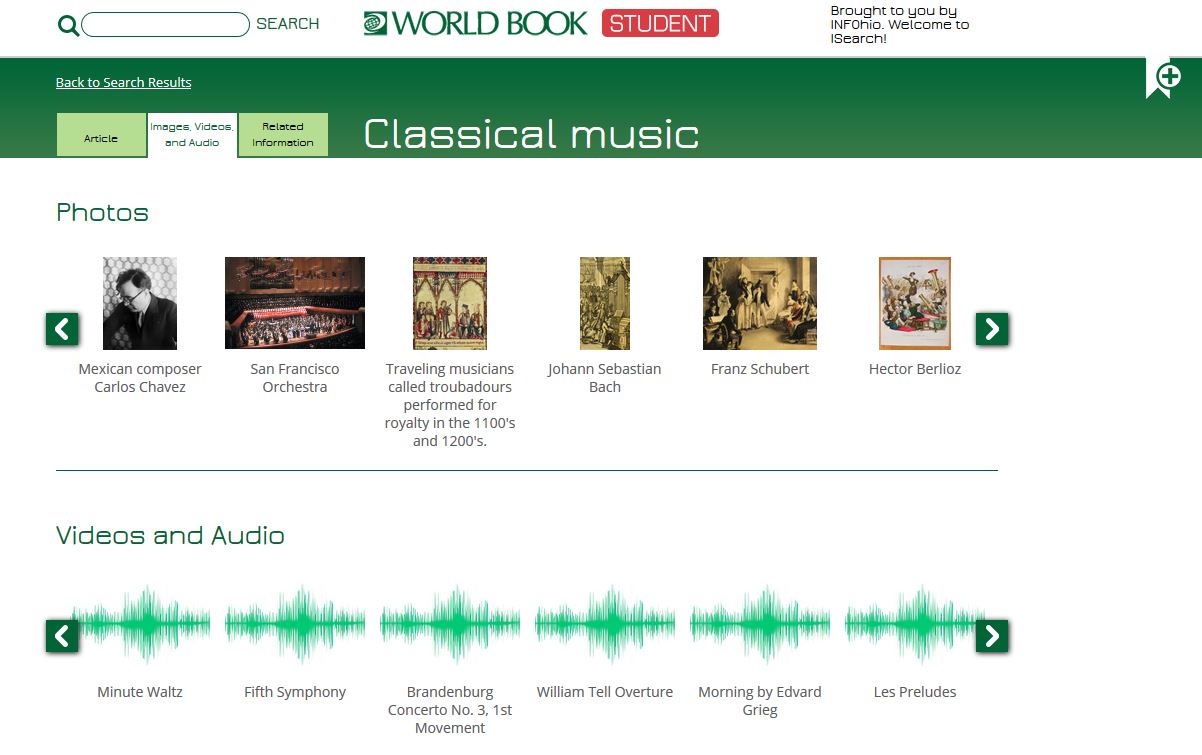 Articles in World Book Student and Advanced often include helpful links in the sidebar. The classical music articles include links to timelines for classical music.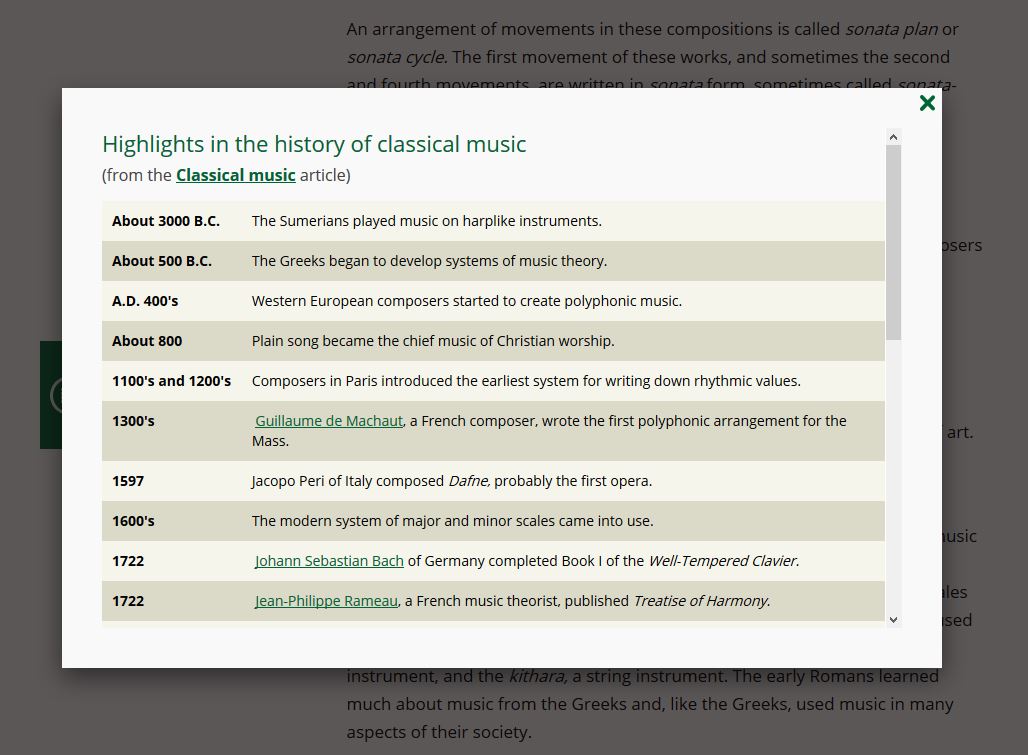 Remind students to click the accompanying recordings so they can listen to music by the composers discussed in the article.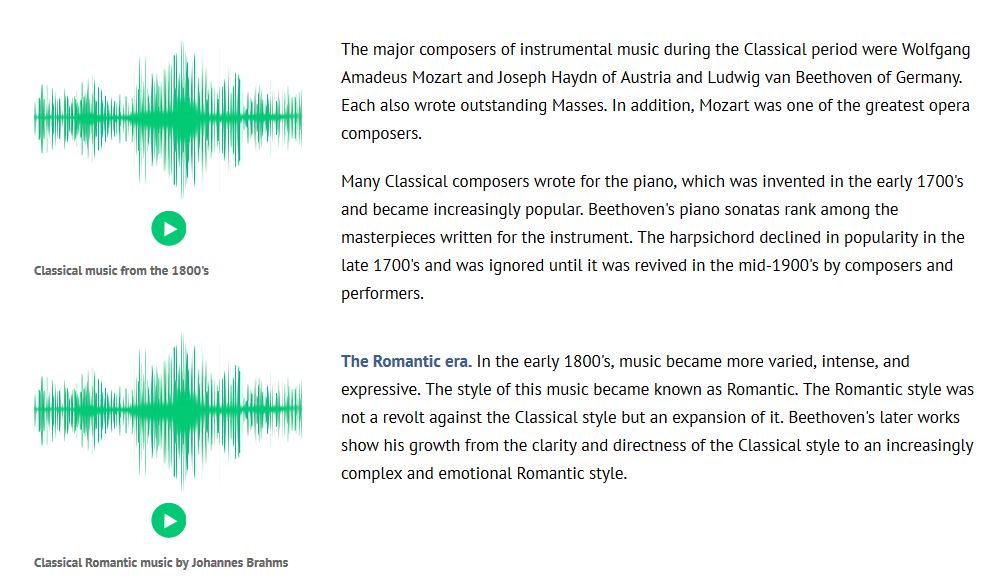 After reading about classical music, point students to the "Related Information" tab to find a composer to research.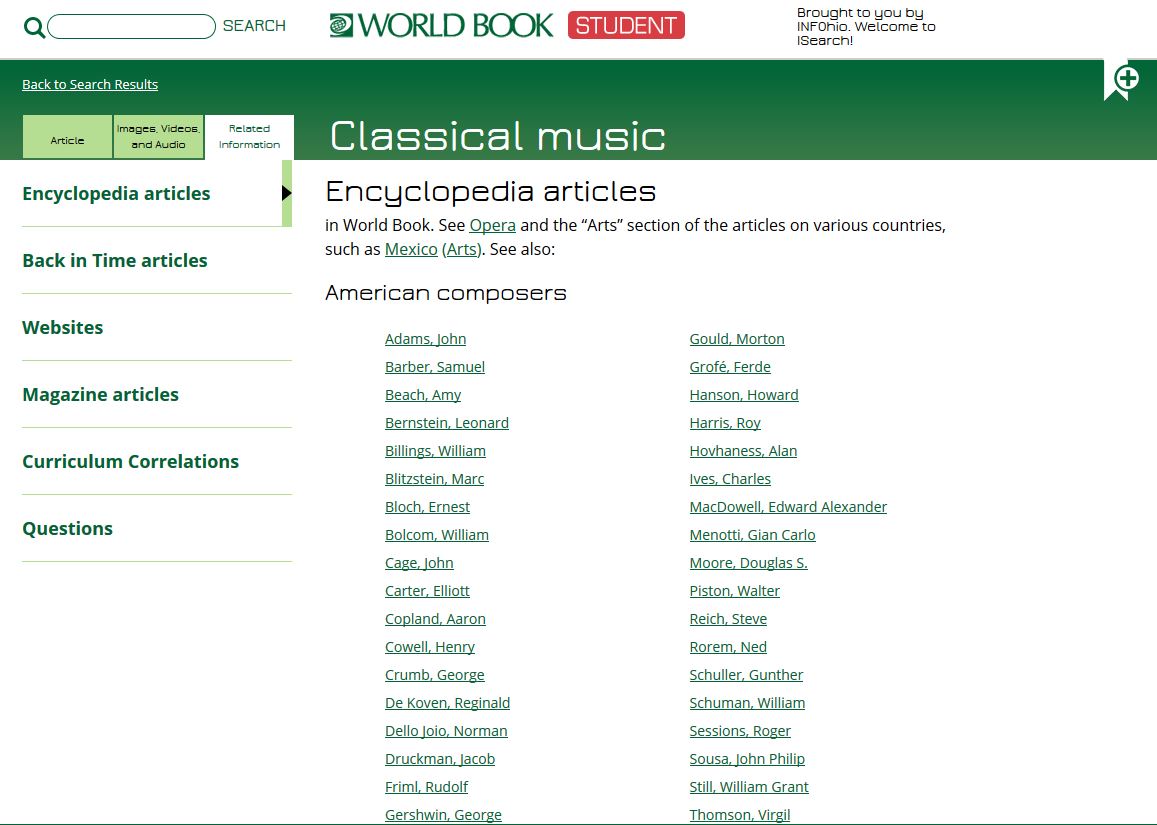 Once they've gathered information about their chosen composer from World Book Student or Advanced, have them try a new search for their composer in ISearch. The Advanced Sources tab in ISearch includes results from the Biography Reference Bank database so they are guaranteed to find lots of good biographical information there.
To really make your lessons stick for your students, talk with the social studies teachers in your school to find out what era they're covering this month so you can make cross-curricular connections. Using INFOhio in your music classroom? Share your pics with us on Twitter or Facebook using #INFOhioWorks.