In the summer of 1941, Joe DiMaggio set a major league baseball record that has yet to be broken: he got at least one hit in 56 consecutive games. DiMaggio's hitting streak beat the previous record set by Willie Keeler in 1897. In 1978, Ohio native, Pete Rose, tied Willie Keeler's 44-game hitting streak.
There are approximately 50 weekdays when students are not in school during the summer months. During those summer days, students who don't read lose two to three months of learning. This is called the "summer slide." According to the National Summer Learning Association, "Students who fall behind over the summer are less likely to graduate from high school or go on to college."
Motivation can be an issue when it comes to summer learning. Without an adult requiring and providing reading time, reluctant readers are more likely to let their reading skills go. Many public libraries have summer reading programs to incentivize summer reading, which can be a great way to motivate children to keep improving their reading skills.
Thanks to Snapchat, most teens understand the value of maintaining a streak. For those students who need additional motivation, consider challenging your students to start a learning streak this summer.

How would that work? Encourage students to keep a simple tally sheet for each consecutive weekday that they spend some time reading and learning. (Extra-motivated students can throw in a couple weekend days to try to beat Joe DiMaggio's streak.) For those students who use social media, encourage them to share their summer learning streak with their peers each day. Remind students that INFOhio resources are available 24 hours a day, 7 days a week, and all summer long!
Keep it simple: your summer learning challenge could be to spend 15 minutes reading each day. Or, you could challenge students to read 1 short non-fiction eBook, encyclopedia article, or magazine article each day.
Show young students how to find BookFlix on the INFOhio website. It's one of INFOhio's most-popular resources, so students can find it on the homepage.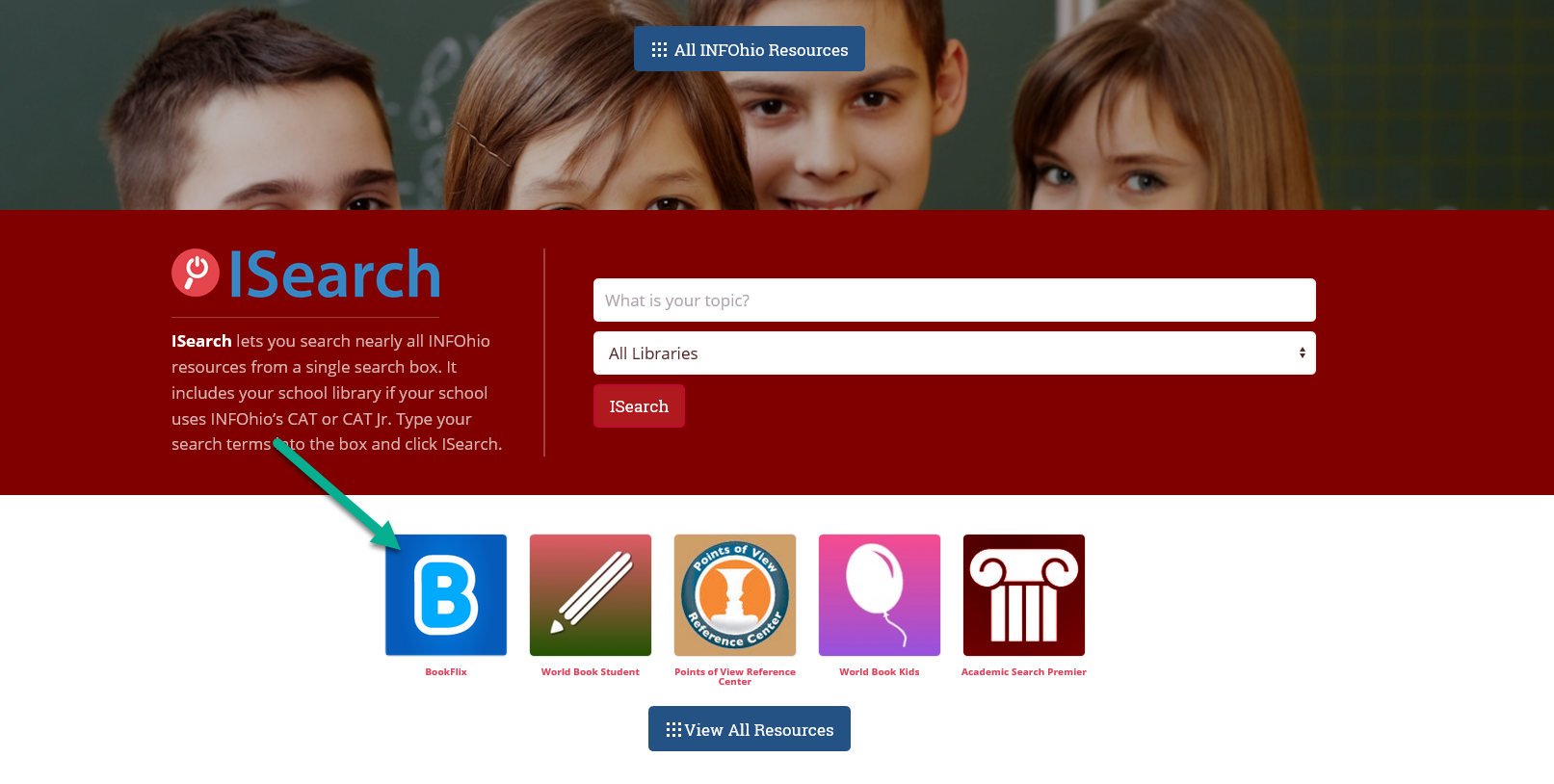 Show students how to find an encyclopedia article at the right reading level for them to read each day in World Book Kids, World Book Student, or World Book Advanced. World Book makes this really easy by providing a "featured article" on the landing page of each interface.
In World Book Advanced, click the Visit Article button near the bottom right side of the screen to read about the image students see on the landing page. To change the image and the featured article, click the arrows on either side of the screen.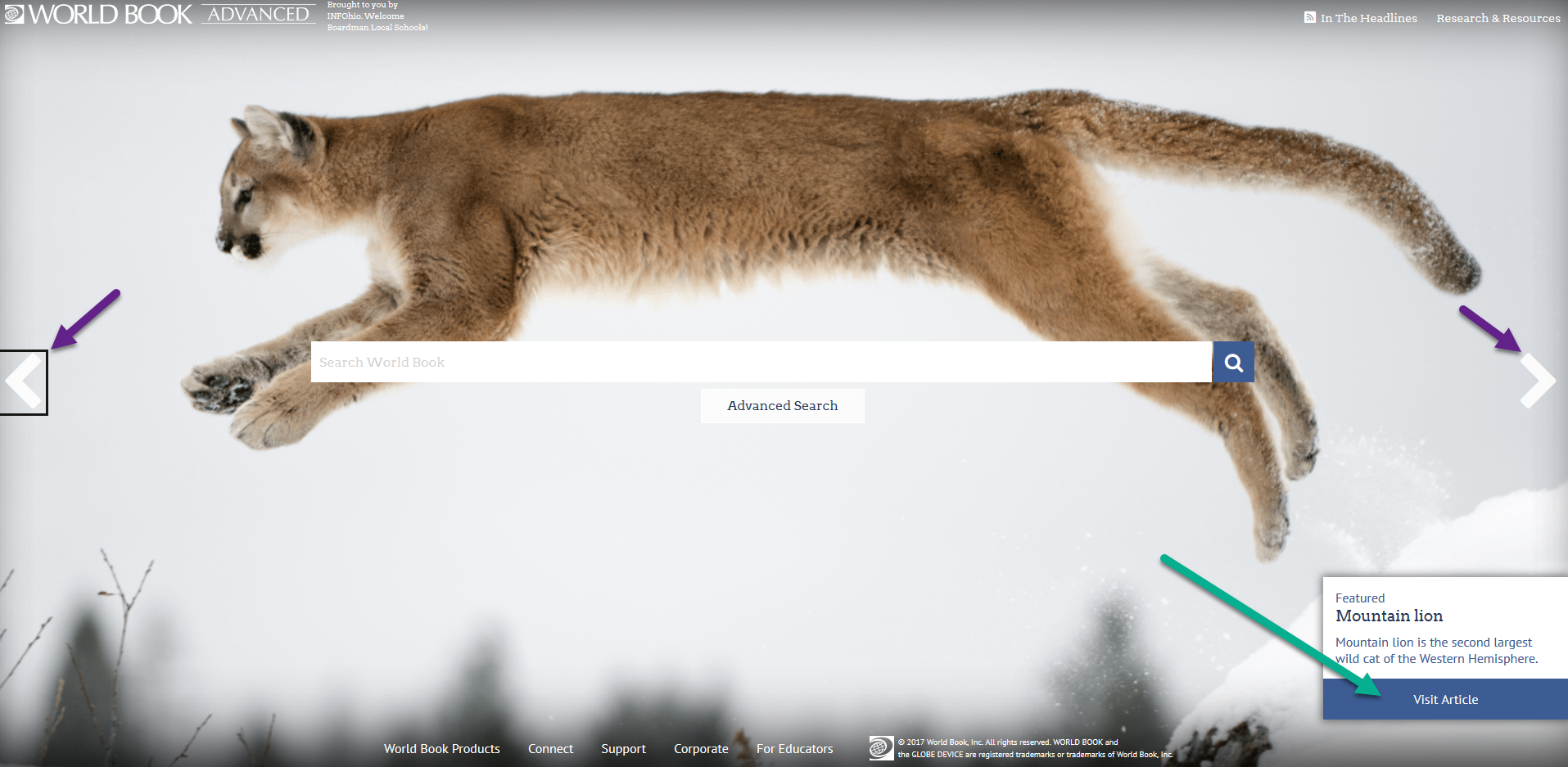 In World Book Student, click the Featured tab near the bottom of the image at the top of the screen to read about that topic. To change the image and the featured article, click the arrows on either side of the screen.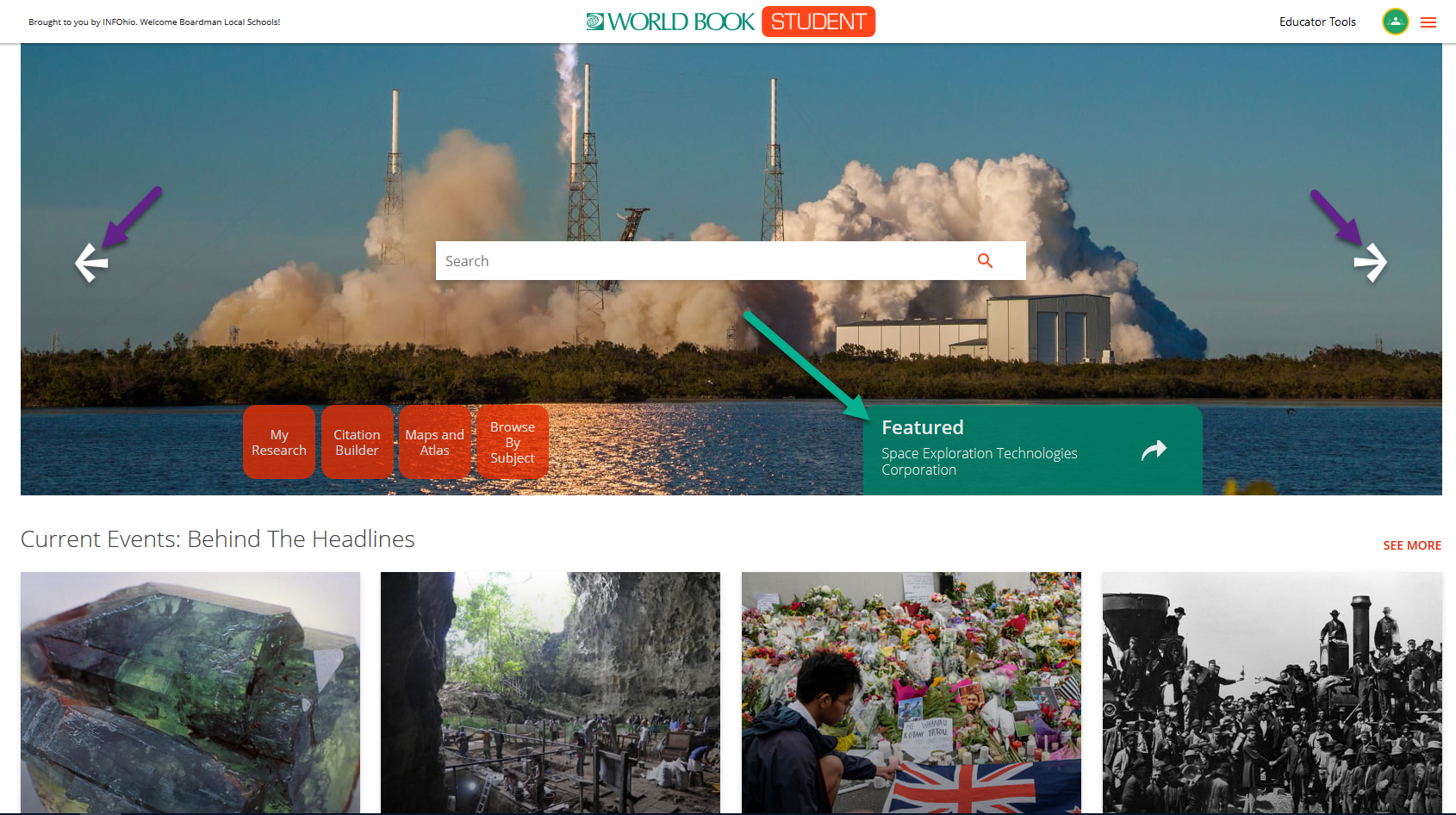 In World Book Kids, click the Read About button near the bottom middle of the screen to read the article illustrated by that image. While you're showing students how to do this, point out the Activities button near the bottom of the World Book Kids landing page.
Learning a new language takes daily practice. That makes it the perfect summer learning streak activity! Teach students how to find Transparent Language Online on the INFOhio website. Help them create their individual Transparent Language Online accounts and choose a Learning Path for the language they want to learn. Encourage students to complete one lesson each weekday to maintain their summer learning streak.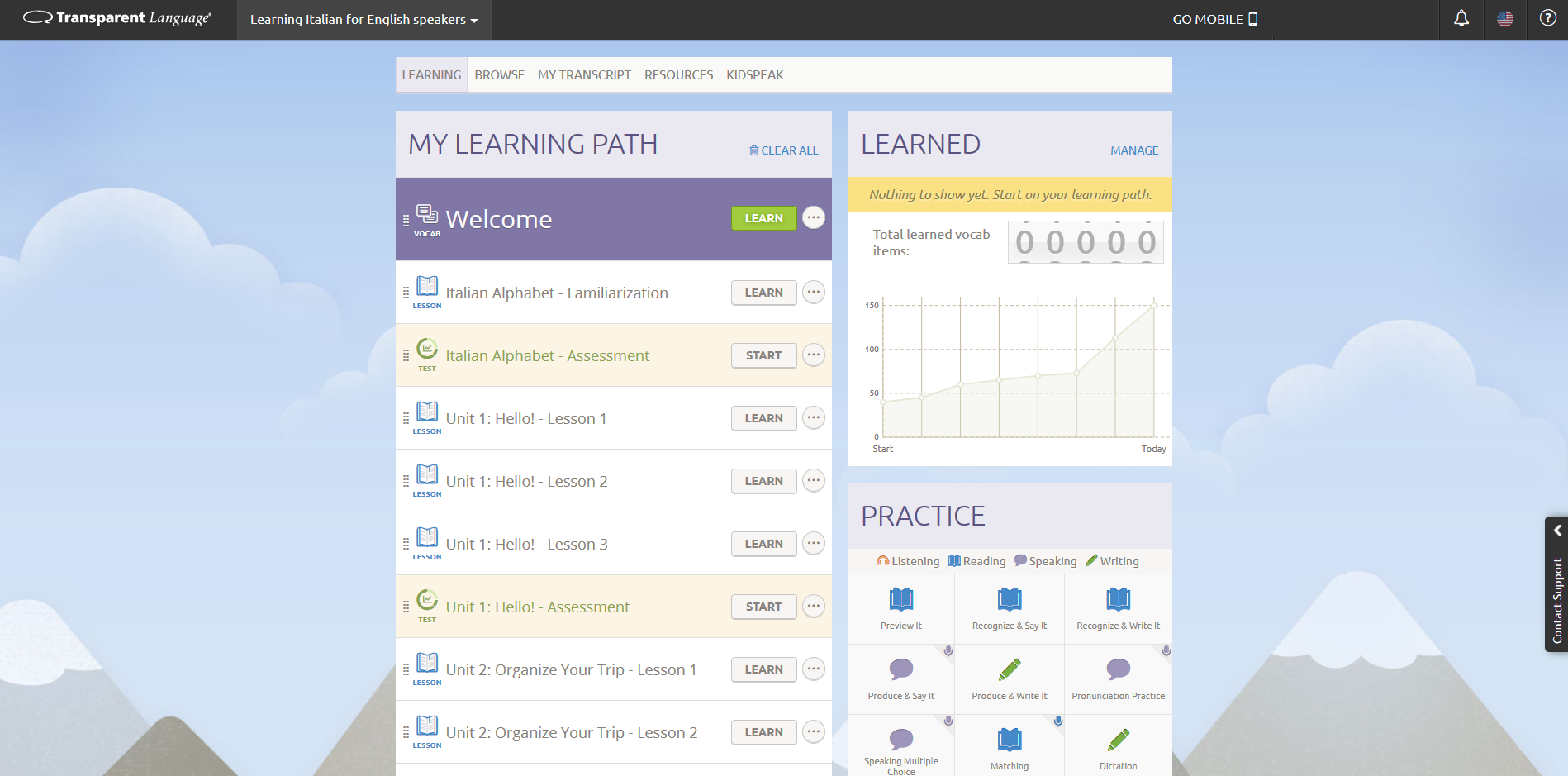 If your students would like to read a magazine article each day, show students how to find articles at their reading level in Kids InfoBits, Explora for Grades 6-8, Explora for Grades 9-12, or ISearch.
Finally, consider sending this information home in a letter to parents and caregivers so that they can encourage their children to maintain their summer learning streak and help children find the resources on the INFOhio website. Let parents know that they can find plenty of fun learning activities on INFOhio's Summer Learning page.
With INFOhio, the learning never needs to stop. Help students make the most of each day of summer break. When they come back in the fall, they'll be ready for a record-breaking school year!